A Holy Humour Sunday, a Friday walk, a cake as well as a rummage-garage sale are some activities that make St. Michael's Hamilton a "busy, hopping life", reported Sue Crawford and Karen Galer.
Holy Humour Sunday was enjoyed on the first Sunday after Easter. Even the Sunday School organized its own humorous surprise when the children appeared for the Eucharist wearing rabbit ears, bow ties and tails! Why you ask? Sugarbun, the rabbit came for a visit bringing with her a basket of materials to create the bevy of bunnies! Sugarbun happily received a blessing at the altar for her efforts!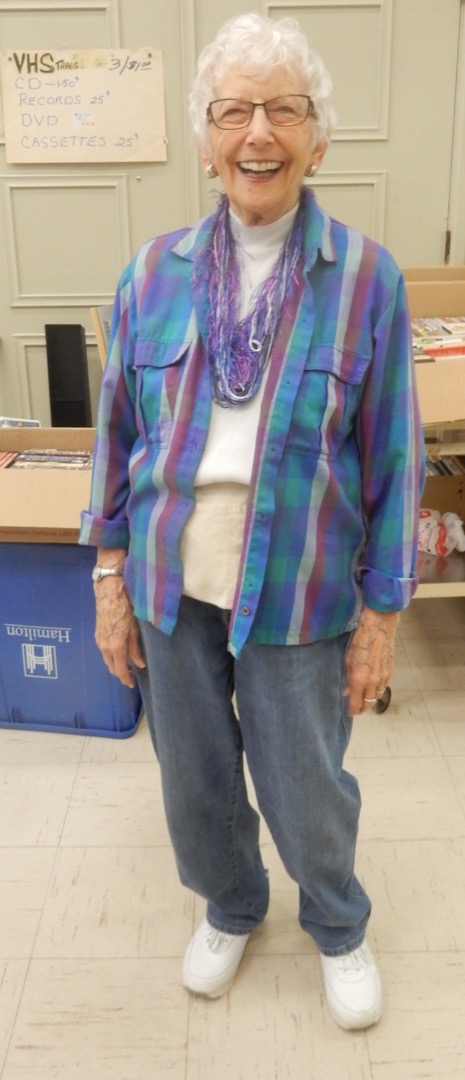 Spirits were not dampened by the cool rainy day of the Good Friday Walk with the Church of the Resurrection and St. Stephen's. "With valiant smiles on our faces the small but mighty group completed the eight km walk. At journey's end we were greeted with hot drinks and warm food," continued Karen and Sue. St. Michael's walkers raised more than $1,600. for Mission Services, the Mountain Churches' choice of fund raising this year for the annual walk.
No occasion at St. Michael's is complete without cake, so on Matthew Bowman's last day at the parish he was presented with a cake. Matthew, a student intern, completed part of his discernment process for ordination in the parish. Sue and Karen commented, "He delighted many of our elderly shut-ins with his visits".
Although the weather did not cooperate fully with its dampness and cold, nevertheless many shoppers came out to support the parish's spring rummage and garage sale, raising $3,000. for St. Michael's.
"Never a dull moment around here!!," concluded parishioners Karen Galer and Sue Crawford.