By Rob Park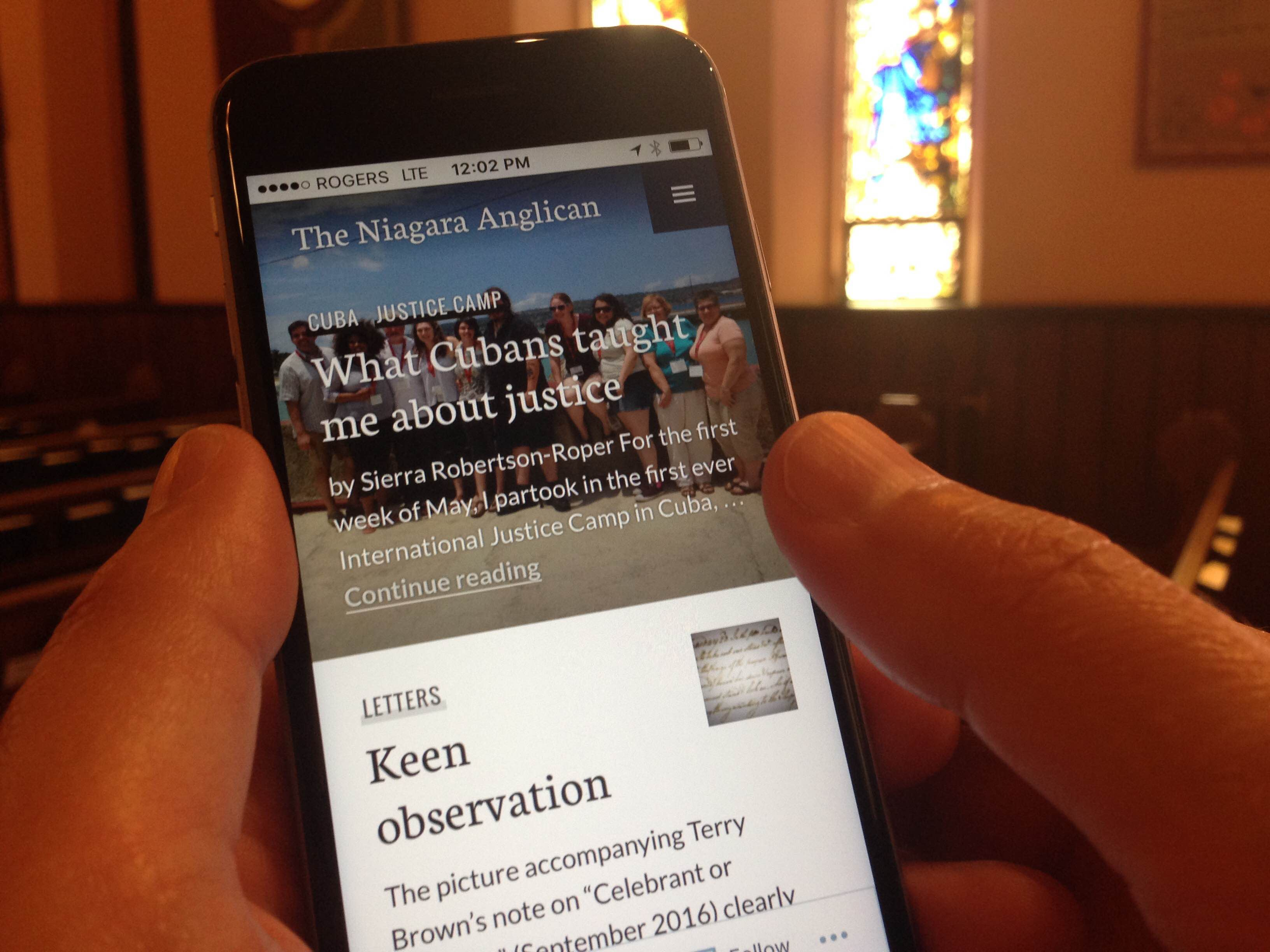 All the great stories, pictures, and articles you find in the Niagara Anglican will now be readable, searchable, and shareable online at niagaraanglican.news
We have a very simple design that works well on your computer, your tablet or your smartphone, so you can read the Niagara Anglican how and where you want.
Although we have had an archive of past Niagara Anglican newspapers online, our new website highlights each article and photograph individually.
The website will make finding information about the ministry being done by the people and parishes across our diocese much easier.
From now on, you will be able to find the insightful and informative articles that are written for each print issue online with a Google search or directly from the search bar on the new website.
Lastly, each individual article can be shared by a separate link.
You can share and comment on a story and picture of your parish or diocesan event to twitter.
You can copy the link to an informative article you read in Niagara Anglican to your Facebook page and start a conversation among your friends.
This is great news and you can find it online at niagaraanglican.news or follow us on twitter at 
@NAnewspaper
The Reverend Canon Robert Park is Rector of St. George's Georgetown.