Whether planting seedlings in Uganda or breadfruit trees in Haiti, preparing gift bags for new babies in Lesotho or teaching gender rights in El Salvador, the Primate's World Relief and Development Fund's partners are investing in their communities.
The annual World of Gifts campaign makes it possible for you to invest, too.
Supporting World of Gifts is an investment in a sustainable future for some of the world's most vulnerable communities. This year's guide supports 17 partners as they plan for a healthier and stronger future. Programs include restoring and preserving seeds in Bangladesh, providing families with supplies to raise chickens in Colombia and Zimbabwe, continued support of "smart" dairy farming initiatives in Kenya and, of course, back by popular demand, giving goats to people in Malawi, Zimbabwe, and Cuba.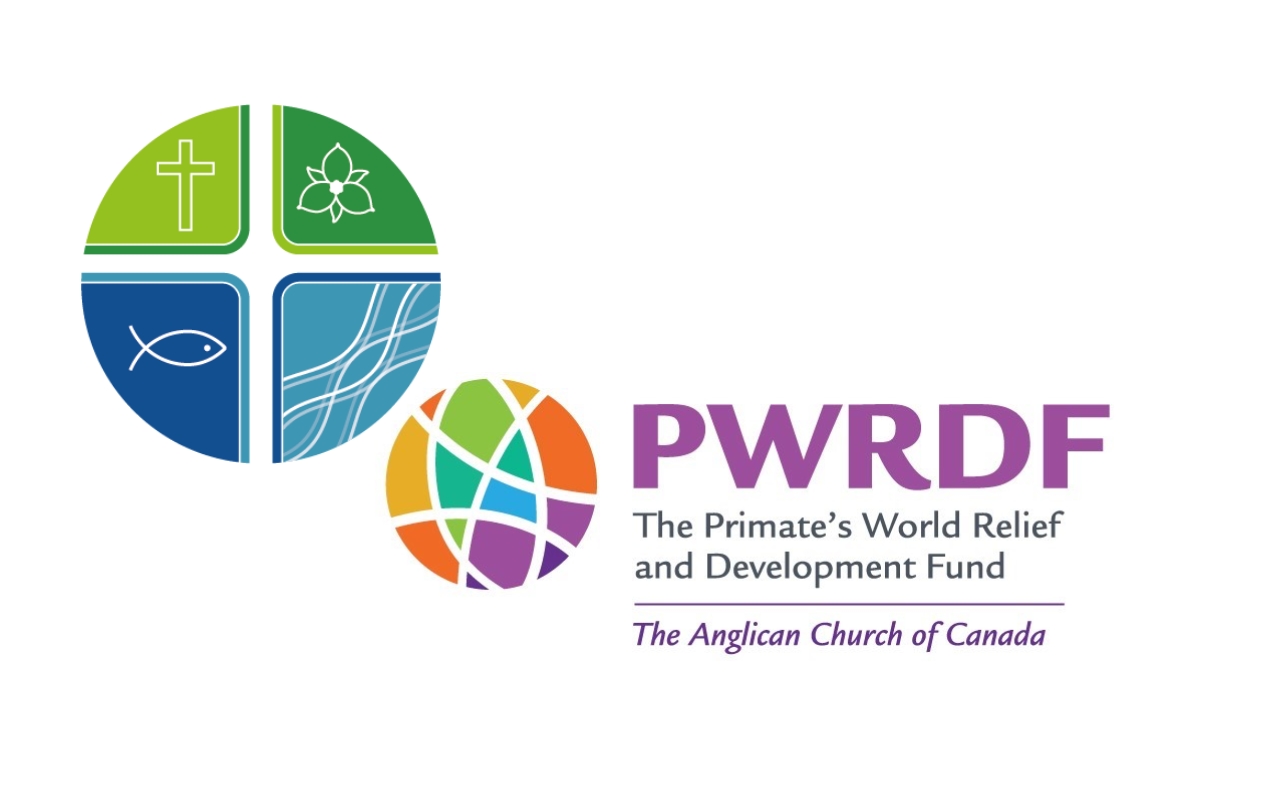 Goats and these other conservation agriculture initiatives improve nutrition for smallholder farmers, and also improve their yields so they can earn more income in the local markets. Supporters can still "buy the whole farm" and support a range of agricultural projects with one gift.
Last year, churches and individuals in the Diocese supported World of Gifts in many ways. Despite the pandemic lockdowns, the Church of the Nativity Women's Group in Hamilton designated $330 for PWRDF, specifically to the World of Gifts. With money raised from the sale of fresh palm crosses and fronds for Palm Sunday services, as well as previous funds from their annual Penny Sale and Christmas Marketplace, the group was able to fund several agricultural items from last year's guide.
Holy Trinity Church in Niagara Falls gave $1,135 to support Indigenous Youth microfinance through our partner on Vancouver Island, the Nuu-Chah-Nulth Economic Development Corporation in Port Alberni, B.C. And St. Jude's in Oakville gave $345 to support a community in Kenya with a donkey to carry water and chickens in Colombia.
The clean water project in Kenya will still be supported in World of Gifts in 2021. Through our partner Utooni Development Organization, PWRDF has been supporting the construction of shallow wells, and last year raised enough funds to build 14 wells with a hand pump and one well with a solar-powered pump. If a donkey is not suitable to help a family carry water from the well, UDO also provides water tanks to store the water. 
There are also opportunities to invest in women recovering from sexual violence in Uganda and the Democratic Republic of Congo, and new mothers in Lesotho. Financial support at these critical times can have an enormous impact. 
This year's guide is also promoting our new Indigenous Responsive Programs grant. For 25 years PWRDF has supported and accompanied Indigenous organizations in Canada working to reclaim their language and culture, to improve community health with clean water and safe birth, to support economic opportunities and to engage youth. The new responsive program aims to expand our support of Indigenous communities by providing grants of $5,000 – $15,000 to Indigenous-led groups working in Community Health, Climate Action, Empowering Youth or Safe Water. With a gift supporting this program, you are investing in Indigenous communities as well as Indigenous leadership. 
Like any good investment, the return on World of Gifts is high: communities become stronger, healthier and more resilient, and we are able to live out Jesus' commandment for us to love our neighbour, no matter where they may be.
Janice Biehn is the Communications and Marketing Coordinator for PWRDF.