I was a pretty good shoplifter in my early years. I am not saying it was a good thing to do — which it is not — I am just saying I was pretty good at it. 
My specialty was LPs. As a consequence, I had a great record collection, which I cherished, at a time when rock n roll was more than music — it was the collective cry of a cultural, political and spiritual youth-led revolution. I remember the Santana album, Abraxus with the noble Afro-Latino goddess on the cover; Wheels of Fire by The Cream with the astonishing silver etched double wide spread for the two explosive LPs inside; Are You Experienced by The Jimi Hendrix Experience — the part Cherokee/Afro-American guitarist born in dire, abusive poverty whose genius gave unimaginable power to the term 'electric guitar'. To this day I cannot think of these records without emotion. Perhaps that is partially due to the events which brought an end to my career as a 'record collector'.
I was with friends 'up the Valley' — some miles from my hometown of Digby, Nova Scotia. Walking into a small music shop I decided to practice my dark art. I was apprehended.
"What is your name?" I spoke my name. "Are you Phillip Woolaver's son?" "Yes, I am."
"I am phoning him right now and I am sure he won't be too pleased by what I have to say."
The shopkeeper let me go.
All the way home my mouth was dry. I asked my friend, Kelly, to come into the house with me. To his credit he did … but he left faster than he came in. My Dad was furious. My Mom was crying.
The next day my record collection was gone. I asked my mother: "Where's my records, Mom?" "They are in the garbage and that's where they are going to stay!" And that was that.
That night in bed I had an idea. The next day when no one was around, I took my good records out of their fabulous record sleeves and replaced them with records no one ever listened to. It was tough to give up those record sleeves. Following through with my plan, I put my good records into the banal, old-world sleeves of the crummy records. They would be safe in there.
That night in bed I had something more than an idea. It was a feeling. I couldn't stand to see my mother cry. I had really upset her. What to do? What could I possibly do to make amends? The answer came fairly quickly but not without struggle.
The next day, I went back out to the garbage. One by one, I extracted my precious records from the old-world, banal, record sleeves. I went to the garbage can, opened the lid, extracted the crummy records from my fabulous record sleeves and lovingly returned the voices of the New Heaven and the New Earth to the garbage.
The irony, given my present occupation, is not lost on me: the record which brought my thieving to an end was Jesus Christ Superstar.
---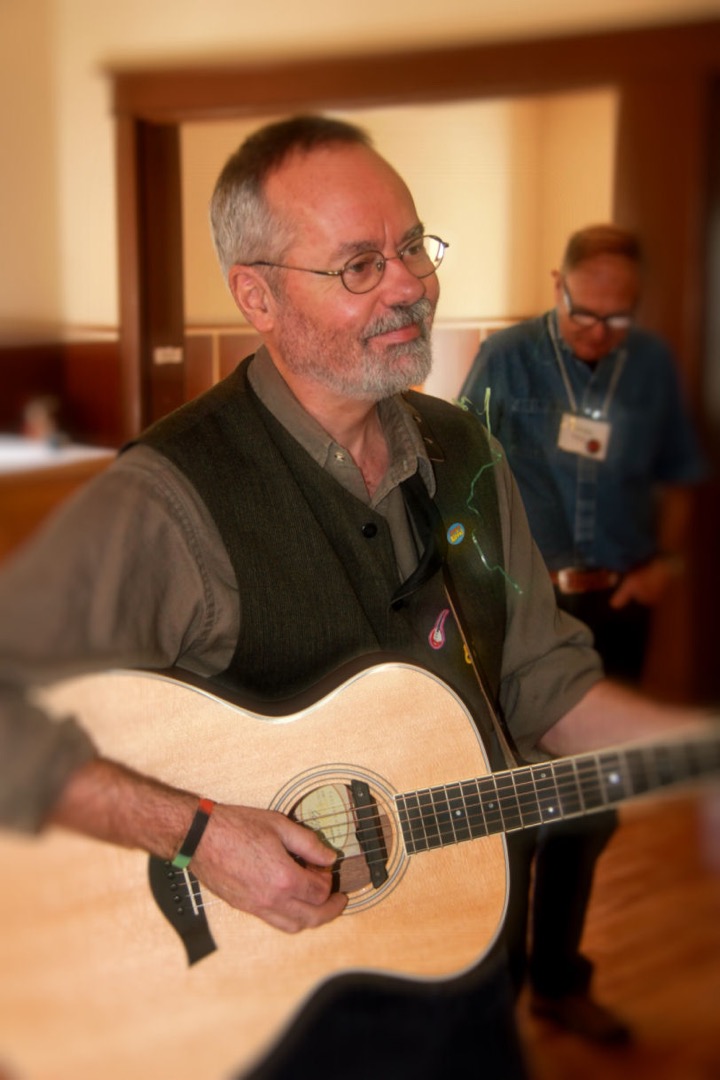 Max Woolaver is Rector of St. Andrew's Grimsby, and Archdeacon of Lincoln. He is gifted at making us see beyond the immediate, often by helping us laugh at ourselves.