The idea for One Burlington Festival started shortly after the horrendous shooting at the Quebec City Mosque on January 29, 2017.
The day after, Rory Nisan organized a vigil in memory of those who died. The only speaker was the Imam of the Halton Islamic Association mosque, Abdulla Hatia. He said we have got to get to know each other "beyond the beard, beyond the hijab."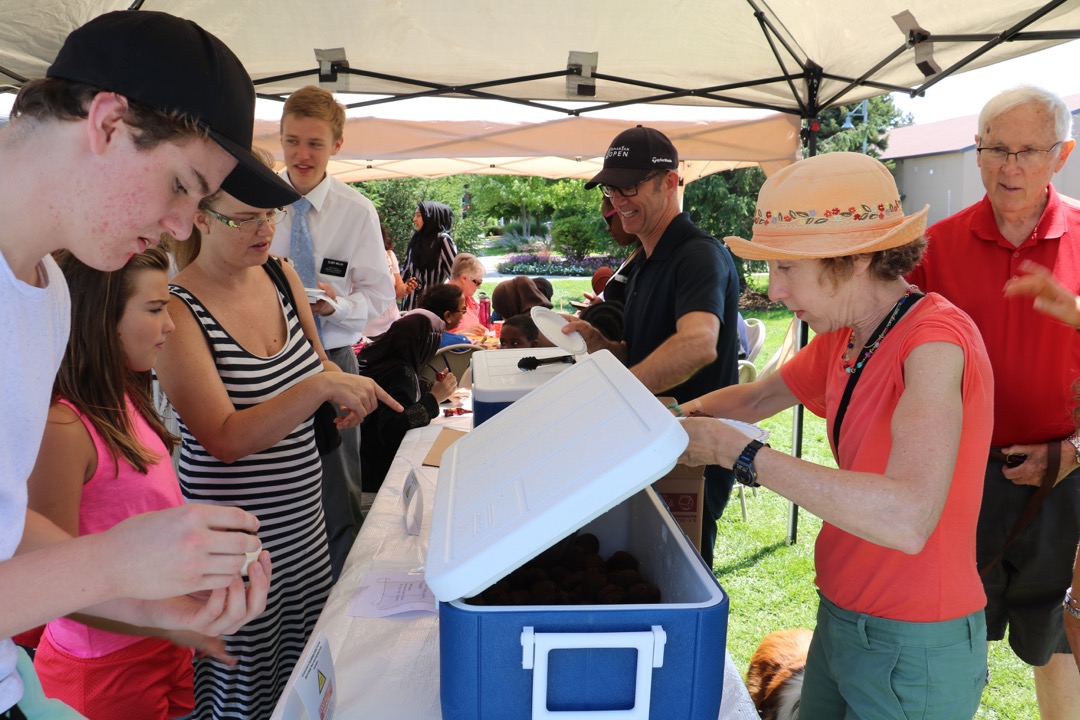 Weeks later the Imam called and asked if I wanted to join with him, Rory and Orville James (Minister of Wellington Square United Church) to organize an event at which we could celebrate the different faiths in Burlington and our desire to work together for peace.
Our small committee grew to over 15 people from many faiths, and One Burlington Festival was born. There was representation from many Christian denominations as well as Sikh, Hindu, Muslim, Bahá'í, Jewish, and community groups such as Halton Police, Halton Multicultural Council and others.
Festival day was perfect. Many Churches, faith and community groups had tables ringing the lawn in front of Burlington's Central Park band stand, while on stage various presentations including speeches, music and dance were made.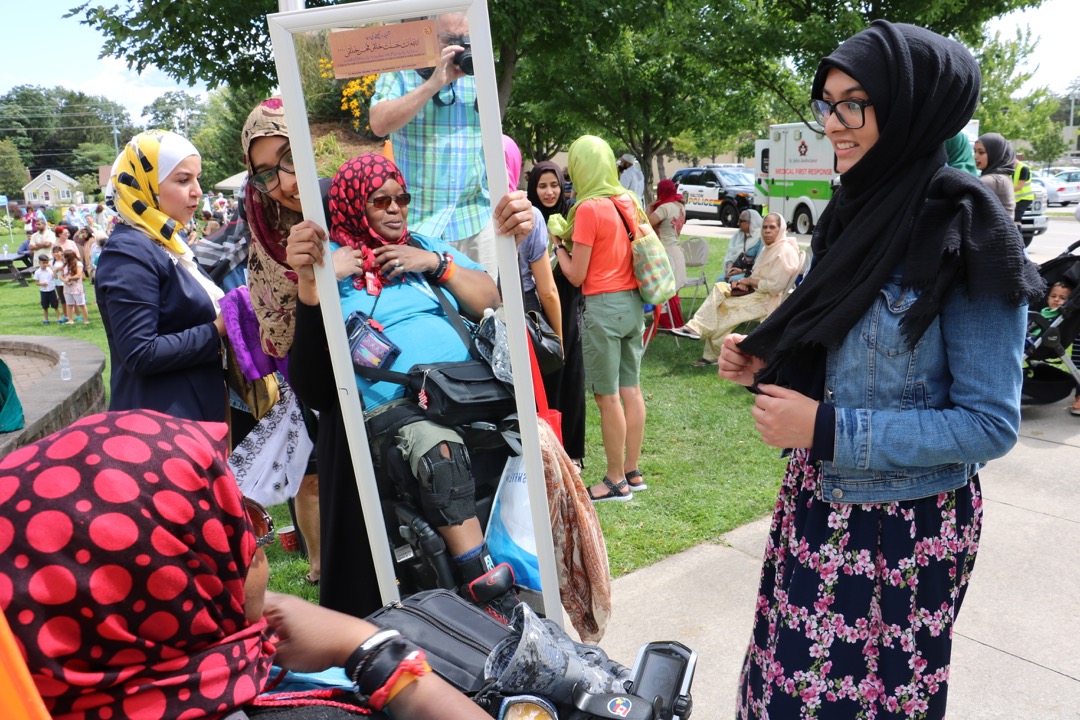 Food ranged from pakora and spicy chick peas from the Hindu and Sikhs, falafels from the Muslims and from the Anglicans: "Church lady sandwiches!"
Games and face painting for the children with henna art for women and girls were also part of the festival.
The Halton Islamic Association gave away hijabs and showed several ways to tie them. They asked the women to keep them on for the rest of the day in solidarity with Islamic women.
Months ago we didn't know how timely this event would be, given the ongoing acts of violence and terror in the preceding week from Charlottesville, Virginia to Barcelona. The Imam made a great point when he said, "When terrorists and haters are working hard, it means we have to work even harder to show our values of love and respect for each other and people of all faiths."
As groups from many faiths working together, we learned more about each other and to respect each other's commitment to their faith and to peace.
I learned the Imam rides a motorcycle like I do, so we made plans for our first multi-faith ride for peace.
Let there be peace on earth and let it begin in our own hearts and communities.
This was the first annual One Burlington Festival. We will have more time to plan for next year.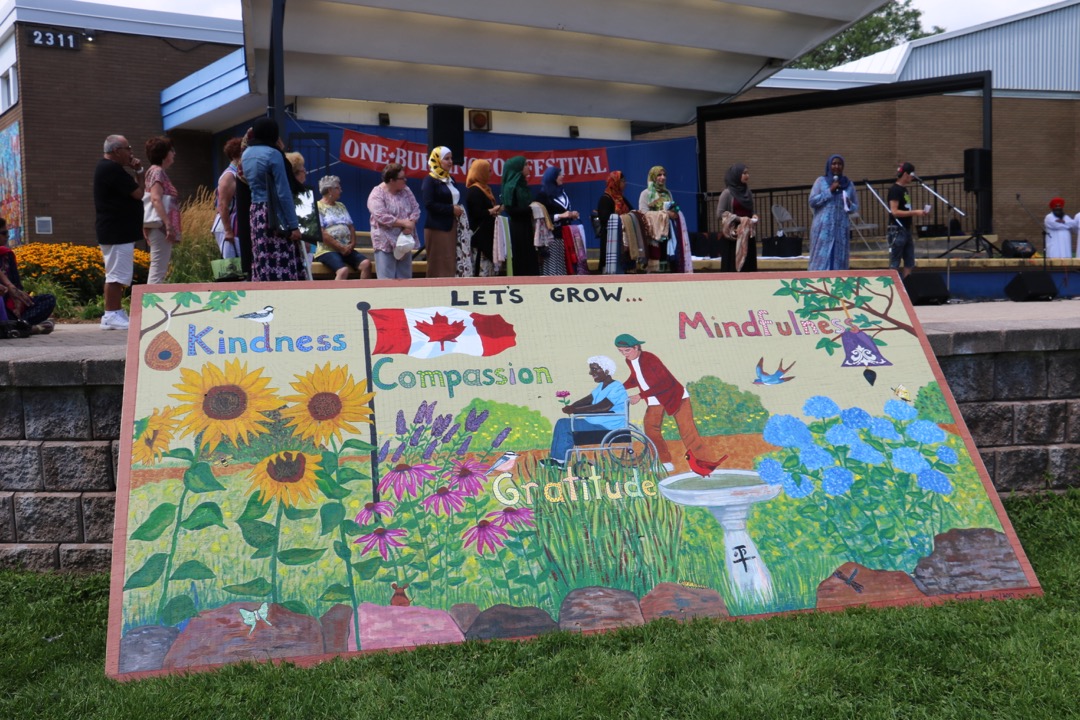 I hope you will be able to join us for the One Burlington Festival in 2018.
Canon Stuart Pike is Rector of 
St. Luke's Burlington.