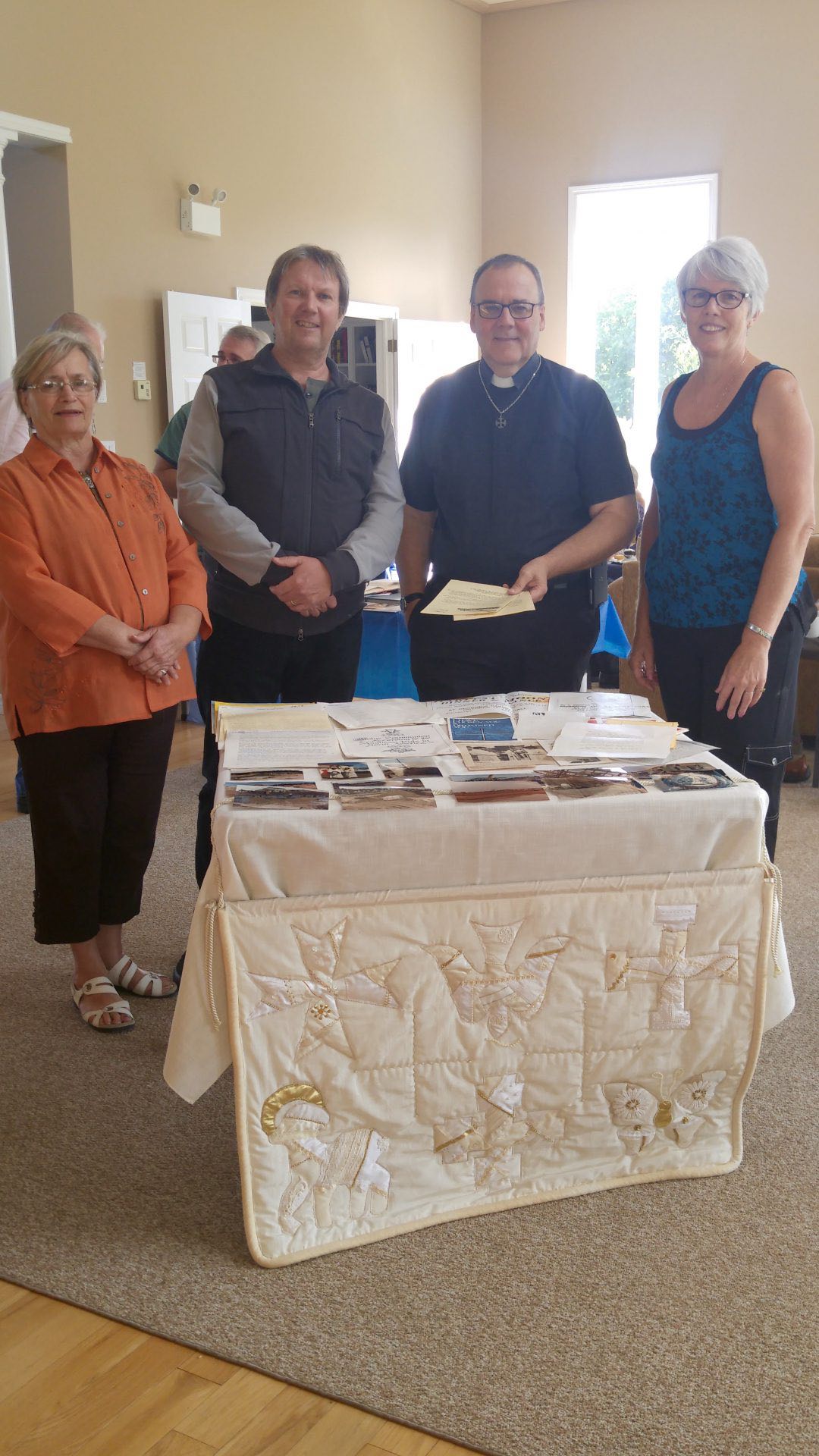 People gathered at an open house to celebrate the opening of a time capsule at St. Matthias Anglican Church Guelph.
Presently known as St. Matthias Anglican Community, members congregated to share refreshments and reminisce while perusing a vast collection of photographs, newspaper articles, a slideshow and other memorabilia. Midway through the afternoon, items from the time capsule were revealed.
St. Matthias began as St. Matthias Mission and was commissioned February 12, 1978, holding its first service at Priory Park Public School. The first minister was the Reverend Bruce McPetrie.
By 1981 the congregation, then worshipping at another temporary site on Arkell Road under the ministry of the Reverend Hope Surdivall, embarked on a venture to construct their own church building on a parcel of land at the corner of Kortright and Edinburgh.
In March 1985, the Reverend Terry DeForest was appointed the minister of St. Matthias Anglican Church. He became the first minister at the new building, and conducted the "Holy Eucharist and Laying of the Foundation Stone" on October 27th, 1985.
Decades later, St. Matthias' congregation gave up the church property and celebrated their last service in June of 2013.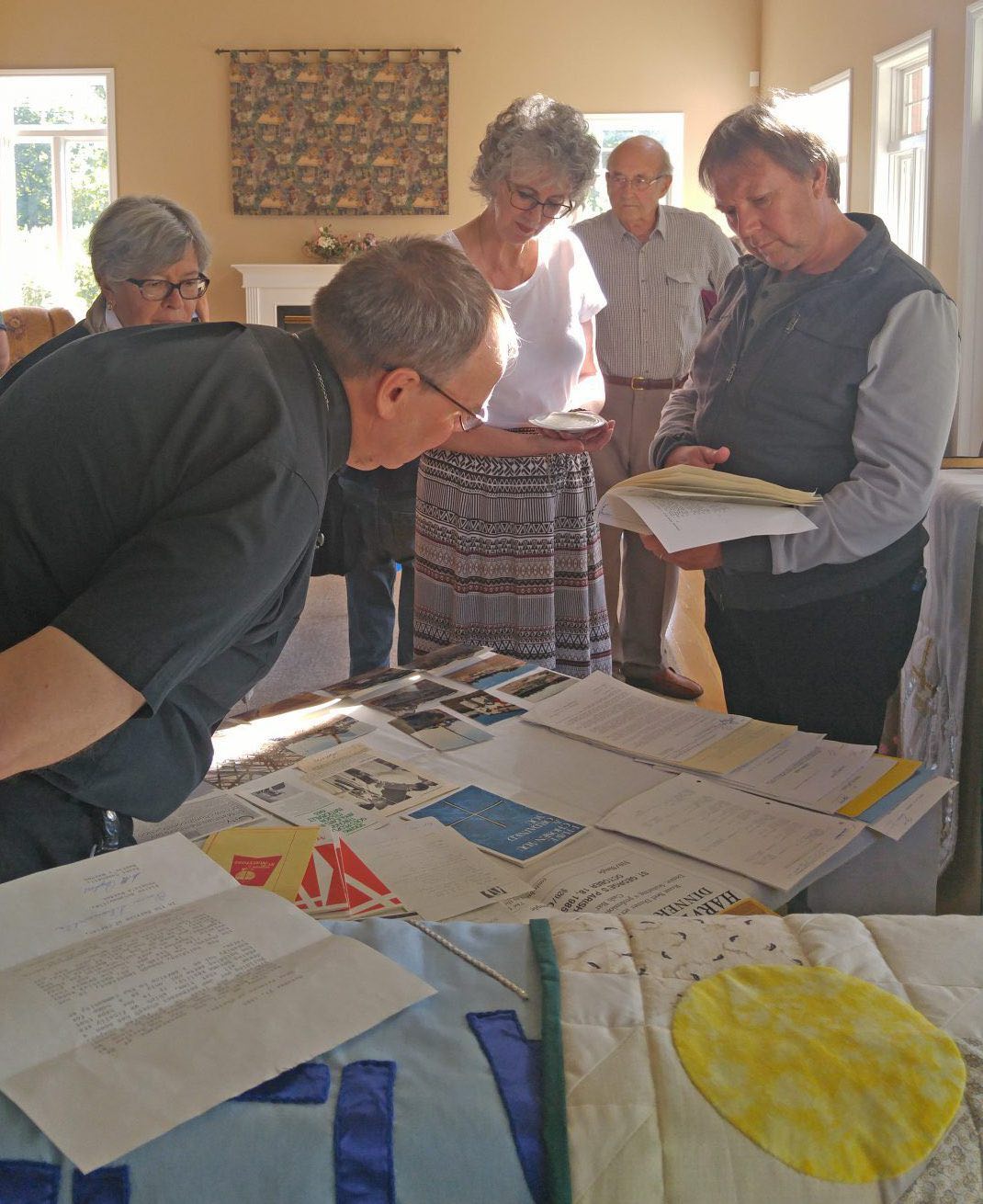 Early this summer, upon the completion of the sale of the church property, the time capsule was removed from behind the cornerstone in anticipation of sharing the contents at a later date.
This happened on Sunday afternoon, September 25, 2016.
Churchwarden Laurie Douglas summed up the afternoon: "As we perused those thought provoking contents during today's gathering, many noticed the original founders were referred to as 'Pioneers', taking seven years to bring their hopes and dreams to fruition. It is this Community's desire to be 'Pioneers of the Future' and continue to build a Christian presence in south Guelph."
The St. Matthias Anglican Community presently meets at Hospice Wellington.
The Reverend Owen Ash is the present Pastor.
Based on information submitted by Churchwarden Laurie Douglas.