For 60 years the Primate's World Relief and Development Fund (PWRDF) has been changing lives in communities around the world, diocesan representative Doris M'Timkulu informed delegates at the recent Niagara Synod.
Then she challenged attendees to sign an i care postcard.
Nearly 300 people did.
The i care campaign is the brain child of the Canadian Foodgrains Bank. For over 35 years its member churches and church agencies have been working together to end hunger.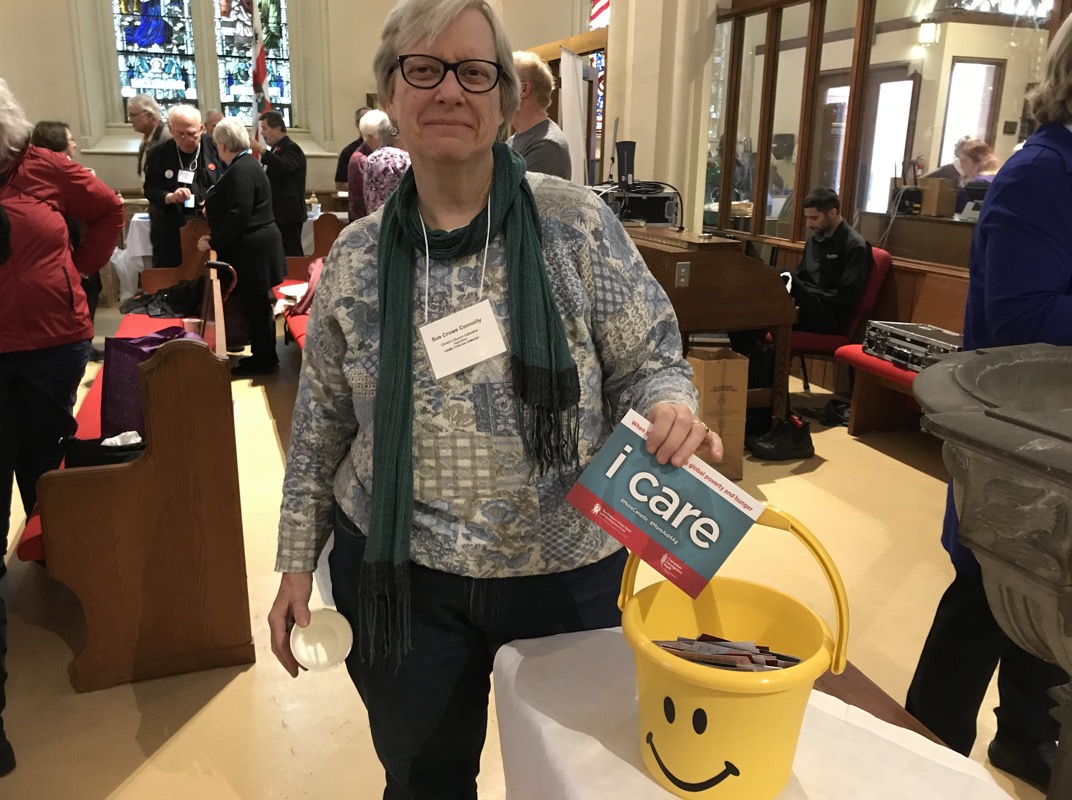 The postcards were sent to Prime Minister Justin Trudeau to show the Federal Government that Niagara Diocese wants an end to poverty and hunger around the globe.
Each card also encourages Canada to do more to make the world a better place for everyone, "ensuring everyone has enough food, helping those displaced by conflict, creating opportunities for women and girls to flourish and enabling farmers and their communities to adapt to a changing climate".
It is estimated 815 million people go to bed hungry every night.
The need is great, said Doris, and we can transform lives because we care.