Kerry Lubrick is the representative from Niagara to the Primate's World Relief and Development Fund.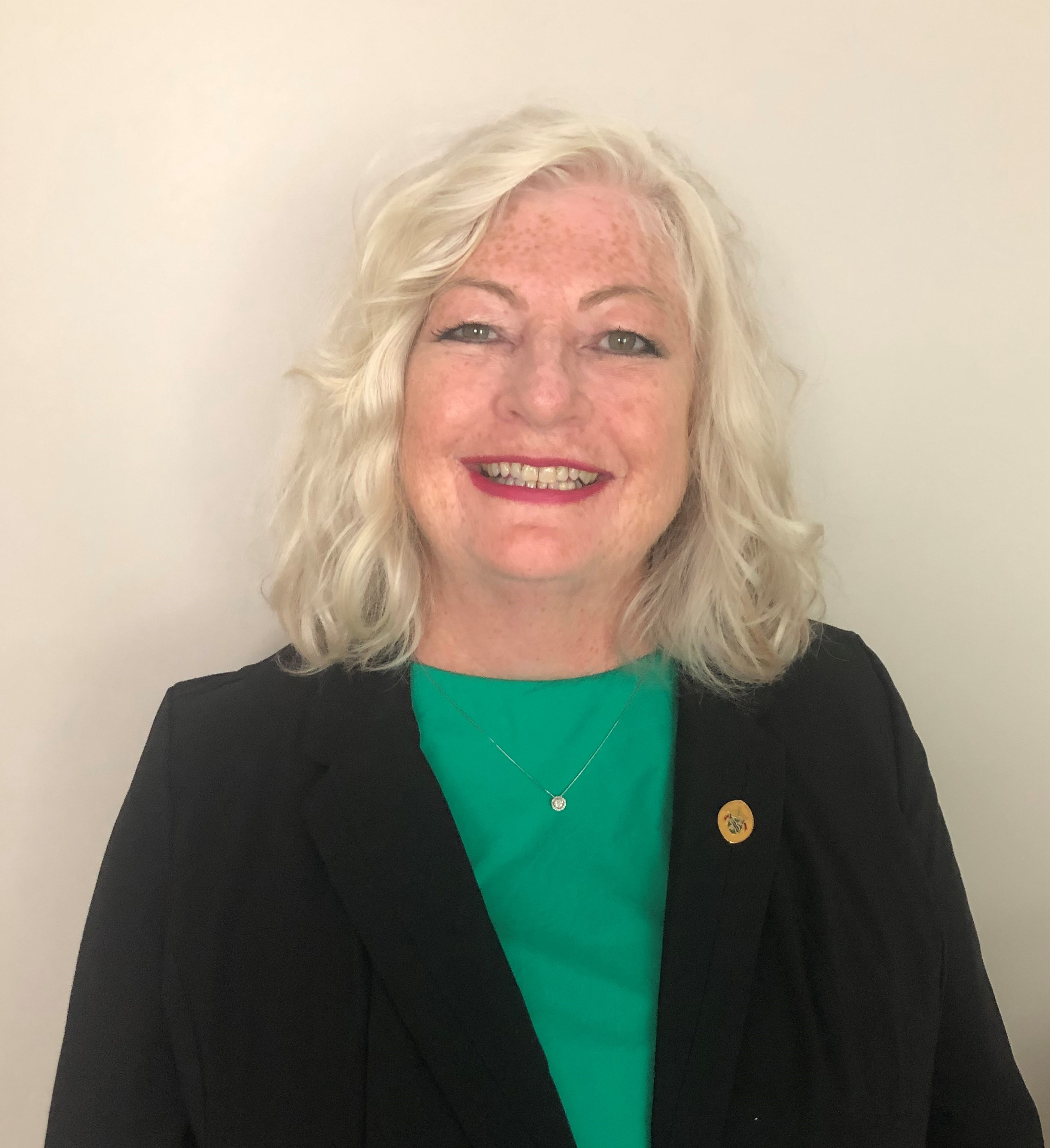 Kerry recently retired from the City of Hamilton after a fulfilling 34-year career. She held front line positions in human/social services until moving into management roles for the last two decades. Her faith and beliefs have always guided by work and commitment to social justice and helping people. 
Kerry was born and raised Anglican as a daughter of the late Revd. Robert Gallagher (2006) and Ruth Gallagher (2016) who served in the Niagara Anglican Diocese. She attends Christ's Church Cathedral, Hamilton where she is also a Warden, Altar Guild President, a server and member of the outreach committee. She received the Order of Niagara in 2017.
Kerry and her husband Michael have been married for 30 years and currently reside in Mount Hope. They have two daughters; Shawna (married to Evan) and Nicole. 
As the new PWRDF Diocesan Representative, Kerry has been working through the contact lists of parishes to confirm the names of the parish reps. She has been amazed at the stories received from different churches in the diocese on the support and prayers provided to PWRDF. In addition, hearing and meeting highly skilled clergy and representatives in the diocese that keep PWRDF on the forefront. Together with Deirdre Pike, Kerry hosted the annual meeting of PWRDF representatives on September 19th.
It is important to note some of the critical and relevant activity occurring at PWRDF during COVID-19:
Approximately $300,000 was allocated to seven different COVID-19 programs, two of which were in Canada one being HelpAge Canada which provided funding St. Matthews House in Hamilton.
Due to the confidence that Global Affairs Canada has in PWRDF, a $1.9 million grant was awarded by the Government of Canada to PWRDF to respond to the COVID-19 pandemic. This allows Canadian Anglicans and others to contribute and see their gifts matched six-fold by the Government which continues to sustain the gains made with partners in maternal, newborn and child health in Rwanda, Burundi, Tanzania and Mozambique.
After the devastating explosion in Beirut, Lebanon on August 4, PWRDF through its membership in Canadian Foodgrains Bank which is part of the Canada's Humanitarian Coalition, called to action an appeal. PWRDF donations gave $109,000, helping the Foodgrains Bank contribute approximately $2.1 million, representing 25% of the funds raised for the Humanitarian Coalition.