As the Diocese of Niagara begins to develop its new mission statement – to sing unto a Lord a new song – The Primate's World Relief and Development Fund of the Anglican Church of Canada has also gone through a similar process, and the result is a new five-year Strategic Plan.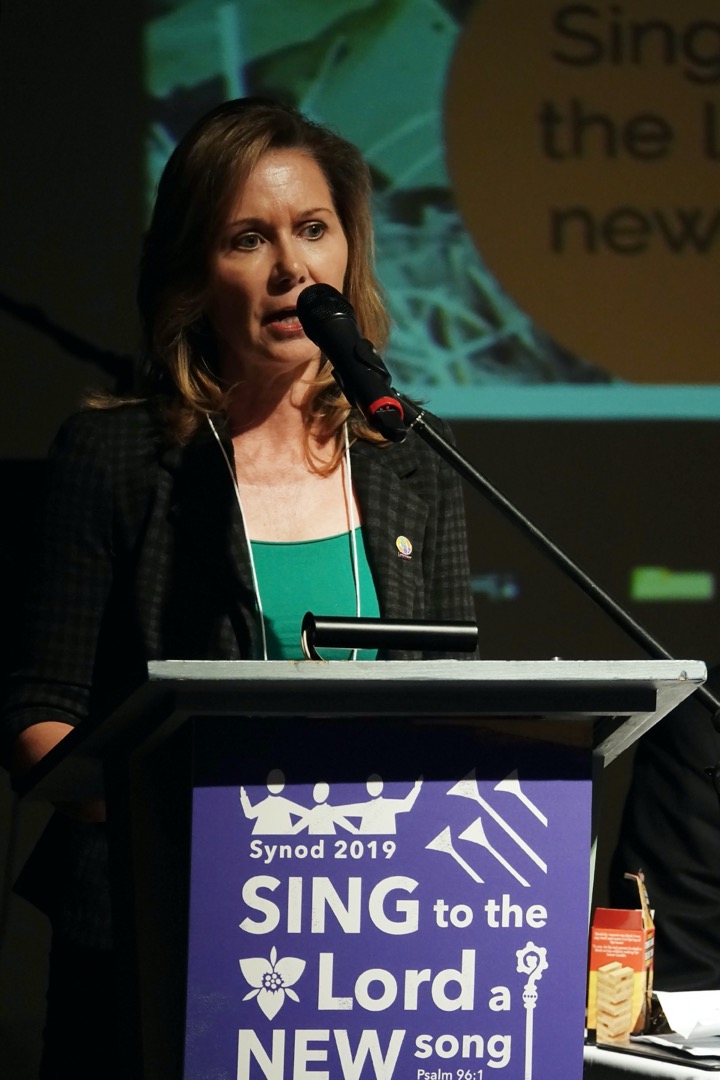 Carolyn Vanderlip, PWRDFs Director of the Canadian Anglican Partnership Program, presented at the recent Niagara Synod the organization's 2019 – 2024 Strategic plan that was "shaped by consultation with partners, both development partners overseas and you, Anglicans in Canada, who steadfastly support and share in the work of PWRDF."
Vanderlip described how the plan was also shaped by national and global commitments to development and relief, in particular, the United Nations Sustainable Development Goals for 2015 to 2030. According to the UN, the SDGs are "an urgent call for action by all countries – developed and developing – in a global partnership. They recognize that ending poverty and other deprivations must go hand-in-hand with strategies that improve health and education, reduce inequality  – all while tackling climate change and working to preserve our oceans and forests."
Here are PWRDF's five strategic plan goals:
1.  A Sustainable future: PWRDF will steward our resources wisely through innovative fundraising, volunteer engagement, sharing our success stories and by working with youth on global justice issues.  Through partnerships with organizations like the Canadian Foodgrains Bank, PWRDF engages and empowers youth on issues such as food security and climate change.
2.  Strong partnerships: PWRDF will leverage our resources by partnering with local development organizations, especially those working to empower women and girls and respond to humanitarian crises.  For more than 20 years, PWRDF has partnered with the Anglican Diocese of Masasi in southern Tanzania, to train, support and sustain women farmers like Joyce Mtauka. A single parent, Joyce has gone from growing just enough food to feed her family, to running a commercial operation that employs 10 people, and has become a leader in her community of Ruponda.
3. Meaningful results: PWRDF will strive for improved food security and resilience in the face of climate change, and support programs around gender equality and accessibility to health care, including care for mothers and babies, in the most vulnerable communities. By supporting programs that encourage prenatal visits, skilled birth attendants, infant nutrition and vaccination, PWRDF is improving children's health. As a result, little girls can go to school and grow into healthy, strong young women.
4. Collaborative approach: PWRDF will foster a culture of learning and innovation for staff and volunteers in Canada, as well as for our partners, as we support one another in the pursuit of inclusion, peace and justice.  In refugee camps, safe drinking water and hygiene facilities are the first priority. In Bangladesh, PWRDF is supporting Rohingya refugees from Myanmar as they work to rebuild their lives.
Local leaders in refugee camps are working to inspire refugees to organize and think of income opportunities for their families. PWRDF works in collaboration with the global ACT Alliance, the Anglican Alliance and the Canadian Foodgrains Bank to respond to emergencies and to the needs of refugees and internally displaced people. In 2018, PWRDF responded to 13 relief efforts around the world and in Canada.
Canadian Anglicans have been among those welcoming refugees to Canada since 1979 when the Private Sponsorship Program was established. Ten years ago, Muhand and Asma Saleam were welcomed to Canada by the Diocese of Niagara, and since 2015, Canadian Anglicans have welcomed more than 4,000 refugees. The diocese of Niagara has been instrumental in welcoming many of these newcomers through private sponsorship.
5.  Mutual reconciliation: PWRDF will accompany and support First Nations, Métis and Inuit peoples, guided by the UN Declaration on the Rights of Indigenous Peoples and the priorities of Indigenous communities and organizations in Canada.
The United Nations has designated 2019 as the International Year of Indigenous Languages. In Indigenous communities in Canada, PWRDF is supporting language and culture recovery.  Marion Delaronde of KORLLC in Kahnawake First Nation, Québec demonstrates an innovative program using puppets to teach children their Mohawk language.
This year, PWRDF made a considerable investment in its 'education for reconciliation' tool called "Mapping the Ground We Stand On." Earlier this year, 9 people from across Canada met in Winnipeg to be trained as facilitators and they will in turn be offering "Mapping Exercise" workshops from coast to coast to coast. Please be in touch if you would be interested in learning more about hosting a mapping exercise in your parish.
Niagara has strong and generous ties to PWRDF. In 2018, donations from individuals and parishes in the diocese totalled $273,000. Vanderlip expressed gratitude: "I bring words of thanks from the staff, board and partners of PWRDF. The faithful and sustained support for PWRDF from Anglicans across Canada has helped us be recognized this year as a top 100 charity in Canada, in both Charity Intelligence ranking and Maclean's magazine."
"Many parishes in Niagara have held successful fundraisers for PWRDF, and we are here to help you plan," she added. "PWRDF can provide a speaker at your church to share more about the impact of your gifts.  Please contact us for more details."
Vanderlip also shared a new video about this year's World of Gifts campaign that is now available at youtube.com/pwrdf and on PWRDF's Facebook page @pwrdfcan.
---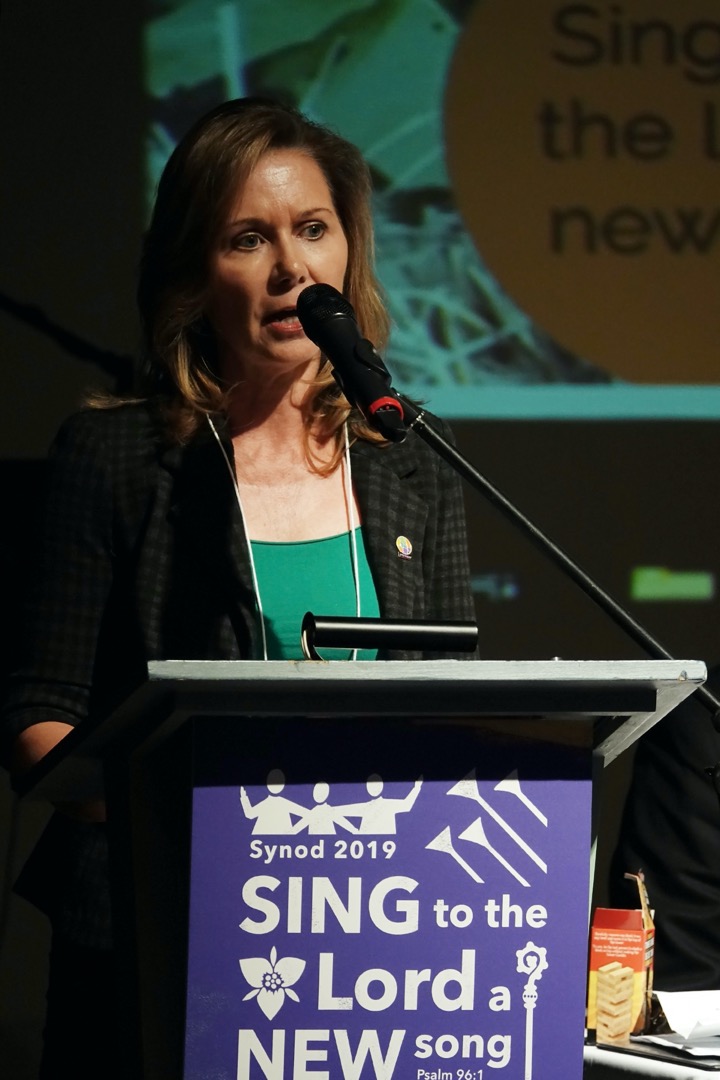 Carolyn Vanderlip is the Director of the Canadian Anglican Partnership Program for the PWRDF.