Climate Justice Niagara team member
"I spend a lot of time saying to people: 'we are not taking this seriously enough.'" The this that Dr. Dianne Saxe was referring to is climate change. Saxe found an attentive audience on October 14 for an on-line forum entitled "Creation Care That Counts," sponsored by Climate Justice Niagara. She had us hooked as early as her first interactive question: What values drive you to climate action? (You can imagine that grandkids, or what Saxe calls "having a little person of your own," was a common answer.) "The window we have for preserving everything [we] care about," she said, "is small and closing. We need to be on this right now.'"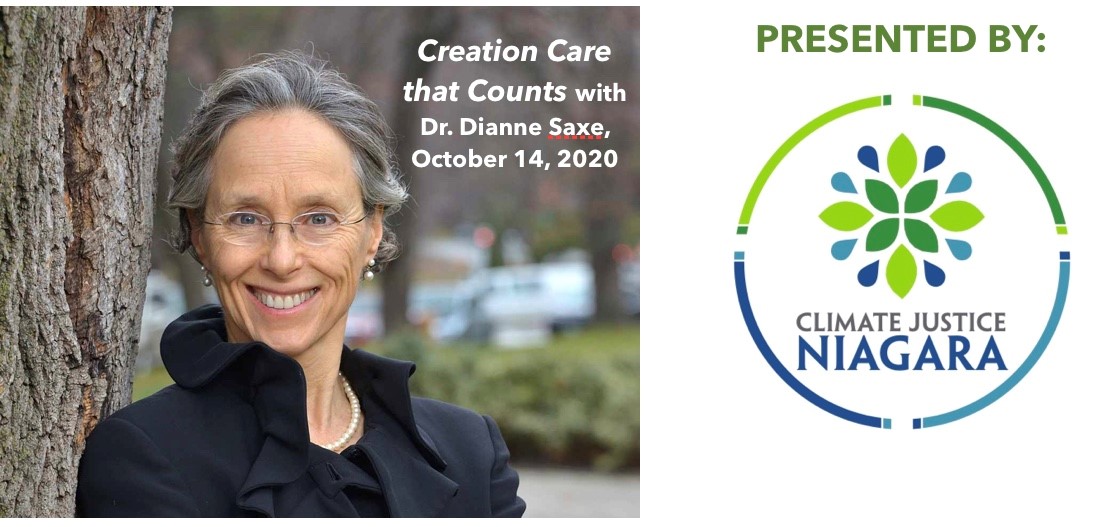 As a climate activist for twelve years, I can recommend Saxe's webinar as one of the most clear and compelling presentations I have ever heard. It is available on YouTube for your own viewing here, or search the title: "Dr. Dianne Saxe on Creation Care that Counts." It is a 50 minute presentation with professionally-produced slides, followed by 20 minutes of Q&A. Saxe is an environmental lawyer of more than 40 years experience, and has served as the Environmental Commissioner of Ontario, 2015-2019. Her podcast "Green Economy Heroes" and her blog is located at www.saxefacts.com.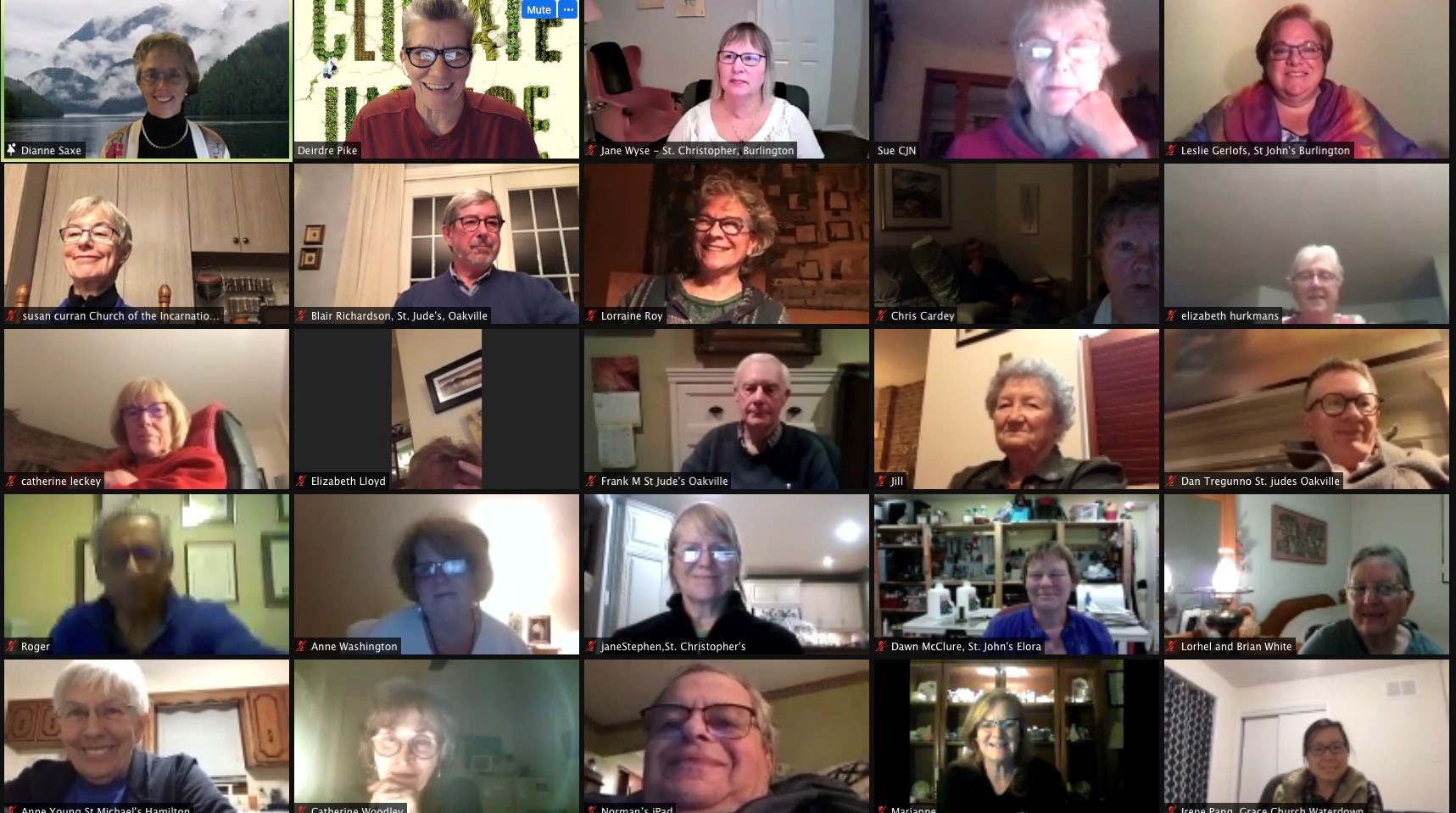 The regional touch was one of the best elements of Saxe's presentation. How often do we get to hear the climate facts about Canada herself, let alone Ontario? "The average commute in the GTA is worse than Los Angeles," Saxe reported. Or, "The crazy thing is, of the 200 countries in the world, we are in the top ten polluters, not just per capita, but in total. . . for example, Canadians drive the most climate polluting vehicles in the entire world." 
Saxe devoted a section to "Learning from COVID" which she summarized in three points: "Our way of life is fragile; Physics, like viruses, do not compromise; Exponential growth = disaster." We may have absorbed these lessons, but the measure of our knowledge is how we apply them to action, and here Saxe, the former environmental lawyer, was relentless in asking for evidence that we are taking practical action such as writing letters to our MPs, showing up at public meetings, or marching alongside our grandkids as European grandparents are doing. A former environmental commissioner, Saxe told us the inside story of what works, and what doesn't, when working with policymakers. Q&A included a lively discussion about helping our own pension funds divest from fossil fuels. Her webinar lists several helpful websites designed specifically for our local situation, and her comments were always close to home. For example, when asked about fossil fuel lobbyists, Saxe observed, "Actually. . . real estate development is Ontario's oil sands. It is the largest driver of our emissions, and it is very, very wealthy and a politically powerful lobby group."
The most important action we can take, according to Saxe, is to talk to others about climate change. In particular, we need "simple clear messages, repeated often, by a variety of trusted voices," which suggests an action step that YOU might consider taking in the next two weeks: 1) schedule one evening with your small group or a circle of friends, 2) send everyone a link to Saxe's YouTube video, 3) set a time where you all push "play" on the video, 4) immediately after the 1hr 12mins of the video, arrange to meet together on Zoom and discuss the video for another hour. Ask each other the questions that Saxe asks, including the important one: What values drive YOU to climate action? 
---
Lowell Bliss is a climate activist, the director of Eden Vigil, and a member of Climate Justice Niagara. He attends St. James and St. Brendan in Port Colborne.