The Anglican Diocese of Niagara's Rise and Shine Team, along with 14 other teams across Canada, including the Anglican Primate of Canada, Archbishop Linda Nicholls, St. George's Dragons (St. Catharines) and Resurrection Riders/Readers (Hamilton) participated in the 2021 Ride for Refuge Freestyle to raise donations for the Primates World Relief and Development Fund (PWRDF).  
PWRDF connects Anglicans in Canada to communities around the world in dynamic partnerships to advance sustainable development, to respond to emergencies, to assist refugees, and to act for positive change.  Volunteers promote PWRDF programs in churches and communities, to raise money and awareness about the needs of vulnerable people around the world.  Donations raised through this year's Ride for Refuge will be used by PWRDF to purchase solar suitcases for Mozambique. Solar suitcases include phone charging ports, a portable headlamp and a fetal Doppler to monitor baby's heartbeat that is connected to a roof mounted solar panel. It provides light for every birth.  
On October 2, 2021, the Rise and Shine Team participated in a one-hour walk on the beautiful Hamilton Bayfront Park trail. They were joined by people from Hamilton Fitness Community, Christian Horizons, Mission Services, Christ's Church Cathedral and The Church of the Resurrection.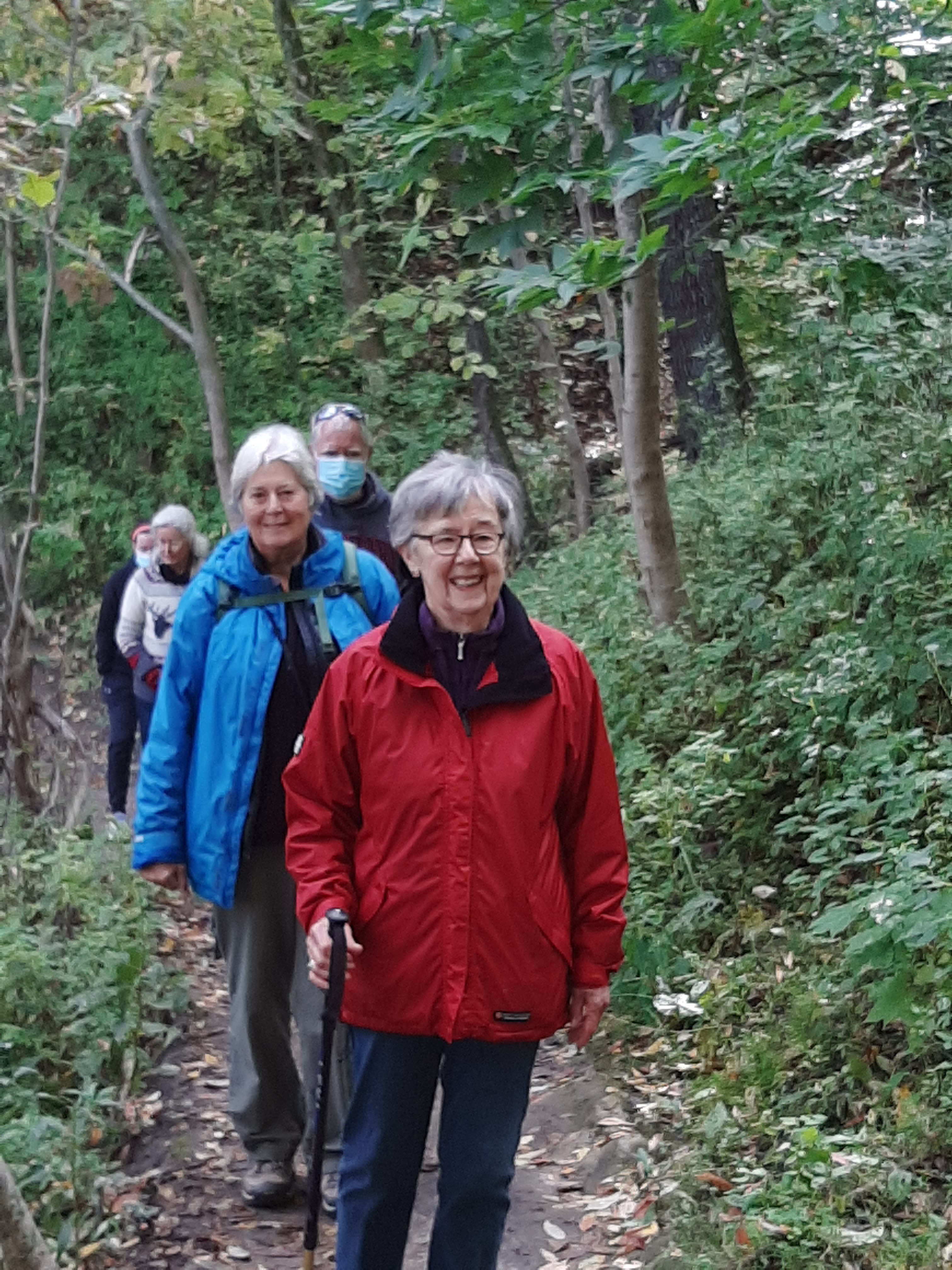 The Rise and Shine Team set an ambitious fund-raising goal of $11,600, which will purchase two solar suitcases for Mozambique. As of October 3, 2021, $3,005 has been raised, which is 26% of our goal.  Donations will continue to be accepted to October 31, 2021.
Thank you to those that participated and/or donated to this important fundraiser.  A special thanks goes to Kat Clewley of the Hamilton Fitness Community and Kerry Lubrick, the Diocese of Niagara's PWRDF Representative for organizing the walk.  Ride for Refuge is an annual event which occurs every October. The Ride for Refuge is a COVID-safe, family-friendly fundraiser that supports charities working with displaced, vulnerable, and exploited people everywhere.  Please consider forming a team for 2022 Ride for Refuge and supporting PWRDF.
For more information, please contact Kerry Lubrick at [email protected]  or 905-679-2818. Kerry is Niagara's diocesan PWRDF Representative.