I arrived at St. John's on November 1, 2017, All Saint's Day.
All Saints is a special day in the life of the parish, due to the rather large cemetery that surrounds the church and parish hall. Every November 1 the parish hosts an evensong service to "remember" those who have died, not only for the past year, but for all who have been interred over the years.
I had the honour of leading that service on my first day, not knowing what to expect. I welcomed over 60 people, most of whom were non-members of the parish. After the service we held a reception in the Hearth Room for all who wanted to stay. It was a time of sharing stories, laughter and a few tears.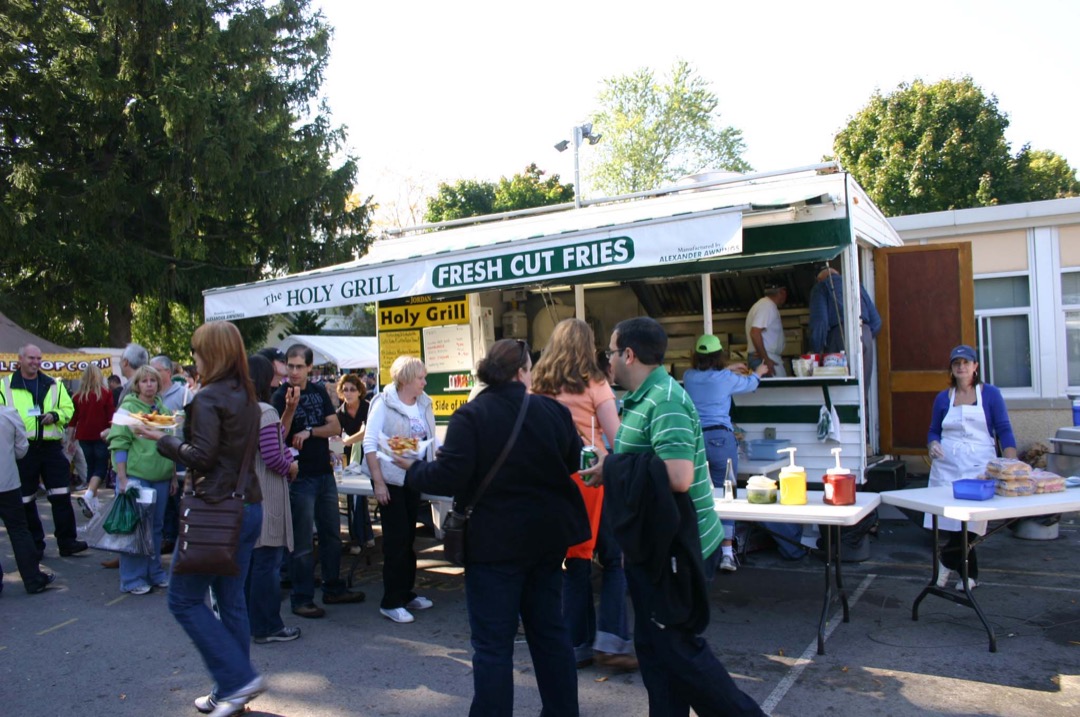 Prior to my arrival, the parish had decided it was time to retire and sell "The Holy Grill", the parish's chip wagon. This was a major change for the parish. A lot of time and energy had gone into the various events the chip wagon had been involved in; it meant rethinking stewardship, outreach, time and treasure allocations. They have met the challenge.
The refugee sponsorship committee, based at St. John's, has worked with others in the community raising funds to bring a family from Syria to Canada. We are now waiting for the government approvals that are needed before they can immigrate. Sometimes waiting is the hardest thing to do.
We have just begun to work with the Spanish-speaking migrant workers ministry, in conjunction with the Reverend Javiaer Arias and St. Alban's Beamsville. On the last Sunday of every month (started in February 2018), the weekly service and dinner have been held here at St. John's. We hosted 95 people for worship and a meal on March 25th. There was lots of energy, laughter and hard work. It will be fun to see where we are led in this new relationship.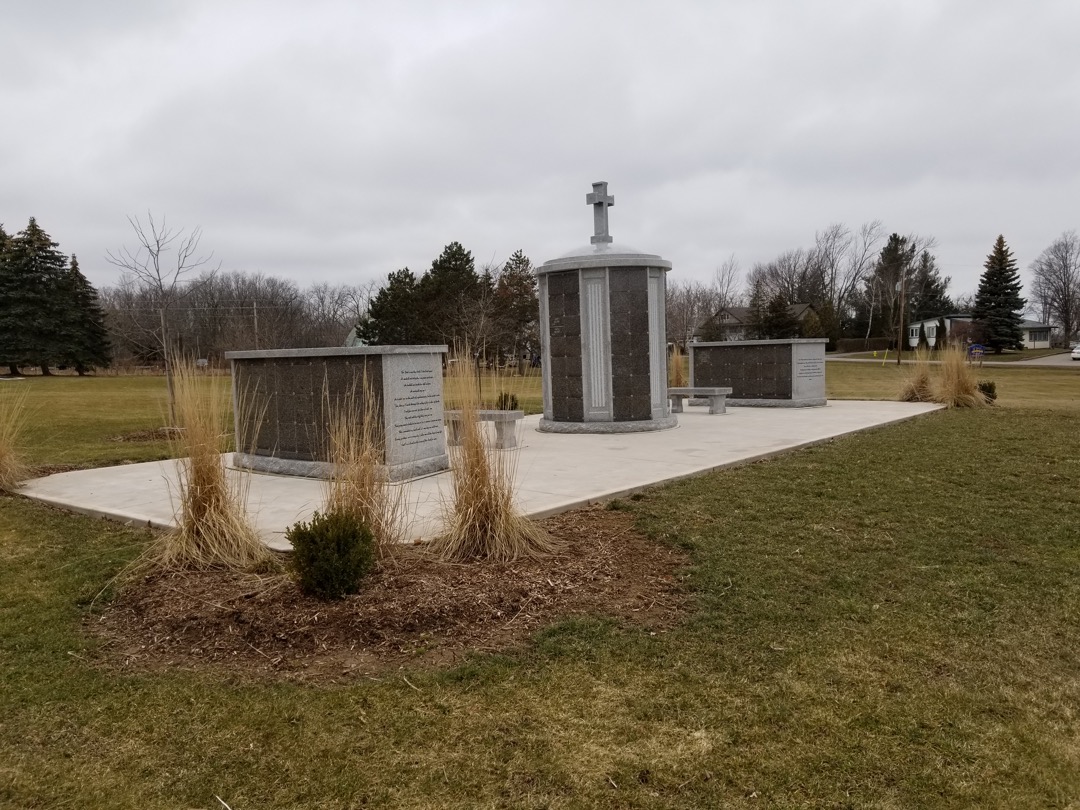 One of my biggest learning curves since my arrival is the cemetery. I am extremely grateful for Brian Culp and his ongoing work as the Superintendent of St. John's Cemetery, along with the Cemetery Board. Not only do we have a large public cemetery with plenty of space available for full plot burials, we also have two columbaria, a sprinkling garden and a natural burial area (one of the first in this area). They all have different rules and regulations that govern how they should be operated and maintained.
St. John's is a busy parish, filled with hard working people, who strive to live out the Gospel.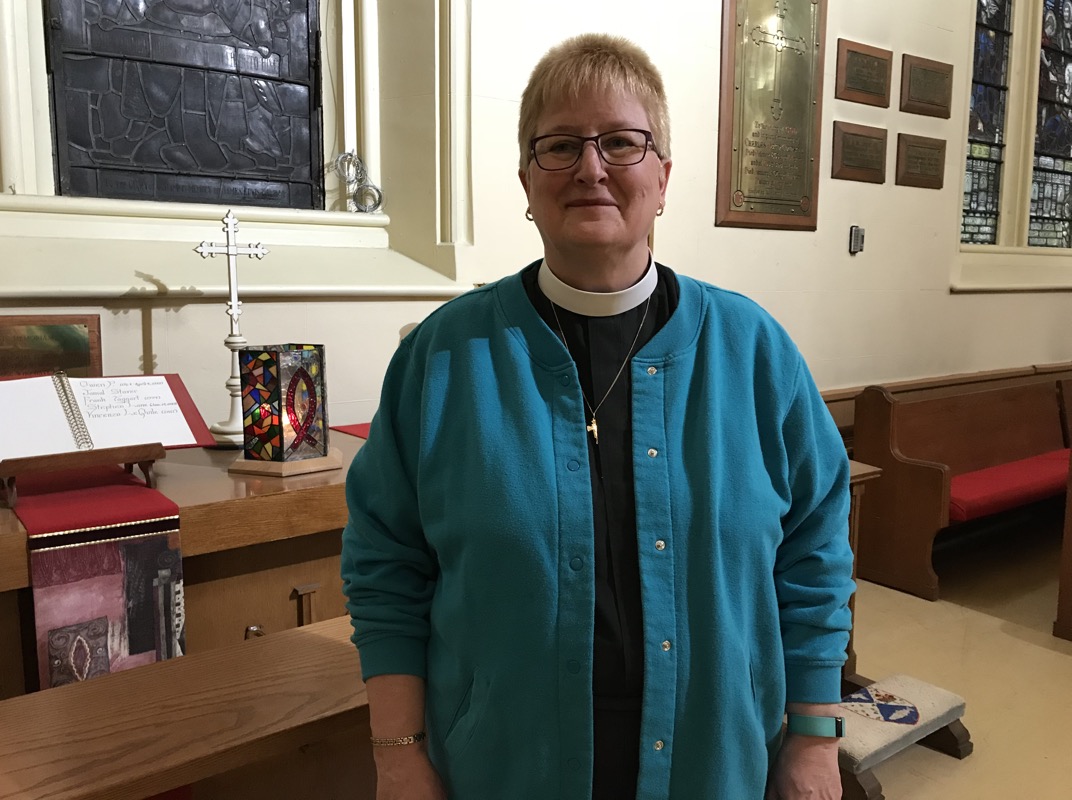 ---
Location
St. John's is located on a hill and plateau of the Niagara Escarpment (known as "the Bench") overlooking the Village of Jordan. This lovely hamlet in wine country attracts many visitors. On Pioneer Day (first Saturday in October) members of St. John's often give historical talks.
---
Historical highlights
More detail can be found on St. John's webpage.
Construction began in 1841 using local stone.
The first service was held in 1842 and dedicated in 1854.
By 1841 Jordan was already an established village on the Queenston to Grimsby stage coach route, with shipbuilding in the harbour and flour milling.
For many years St. John's was a mission church under the leadership of St. John's Port Dalhousie.
The theme of the stained glass window above the altar, "the sower went forth to sow," is fitting for a farming community.
The church property was extended to the west, creating space for a second entrance, an enlarged cemetery and a new parish hall (1975).
St. John's has two Baptismal fonts, including one from St. Mark's Louth, which closed in 2007.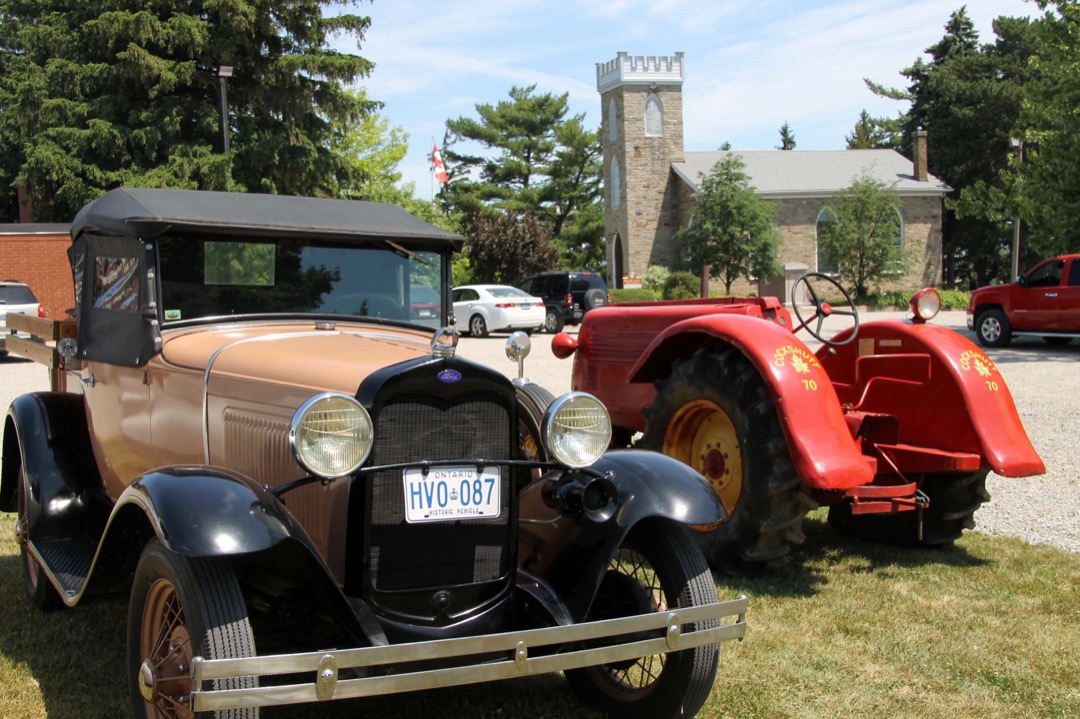 ---
What St. John's means to me …
The place where I was called to be
From the moment I first entered St. John's, I knew I had found the place where I was called to be. I felt very warm and welcomed with a sense of calm and peacefulness I had not felt for some time.
I came to admire so many parishioners for their profound, yet quiet faith in God … how they went about their worship in the church and in the community and the selfless giving of oneself sometimes through the smallest gesture.
This led me to give a lot of thought to my own spiritual journey and how I could be my best self in serving God.
St John's gave me the ability to re-evaluate what's truly important in life …
To think outside of oneself and try to make someone else's day just a little bit brighter;
To strive to be a good and just person;
To give what I can, when I can, and
When faced with difficult situations in life or personal struggles, I try to ask myself, "What would Jesus have done?"
Sandra Dudar, Altar Guild
---
Quick Figures 2016 stats
Parish members – 141
Family units – 108
Donors – 90
---
Contact
St. John's Anglican Church
2878 St. John's Drive
Jordan, Ontario L0R 1S0
905-562-7238
niagaraanglican.ca/parish/st-johns-jordan