Ash Wednesday and Valentine's Day occurred on the same day this year.
Churchwarden Sandra Harper of St. Paul's Westdale in Hamilton described it, "As this year's calendar events — both secular and liturgical— have, in a sense, collided."
She and several other parishioners, with their Interim Pastor, The Venerable Jim Sandilands, took the opportunity to make it a way to "spread a little love" on February 14.
They stood on the sidewalk in front of St. Paul's and handed out 100 red carnations to passers-by, wishing them a happy Valentine's Day as well as a blessed Ash Wednesday.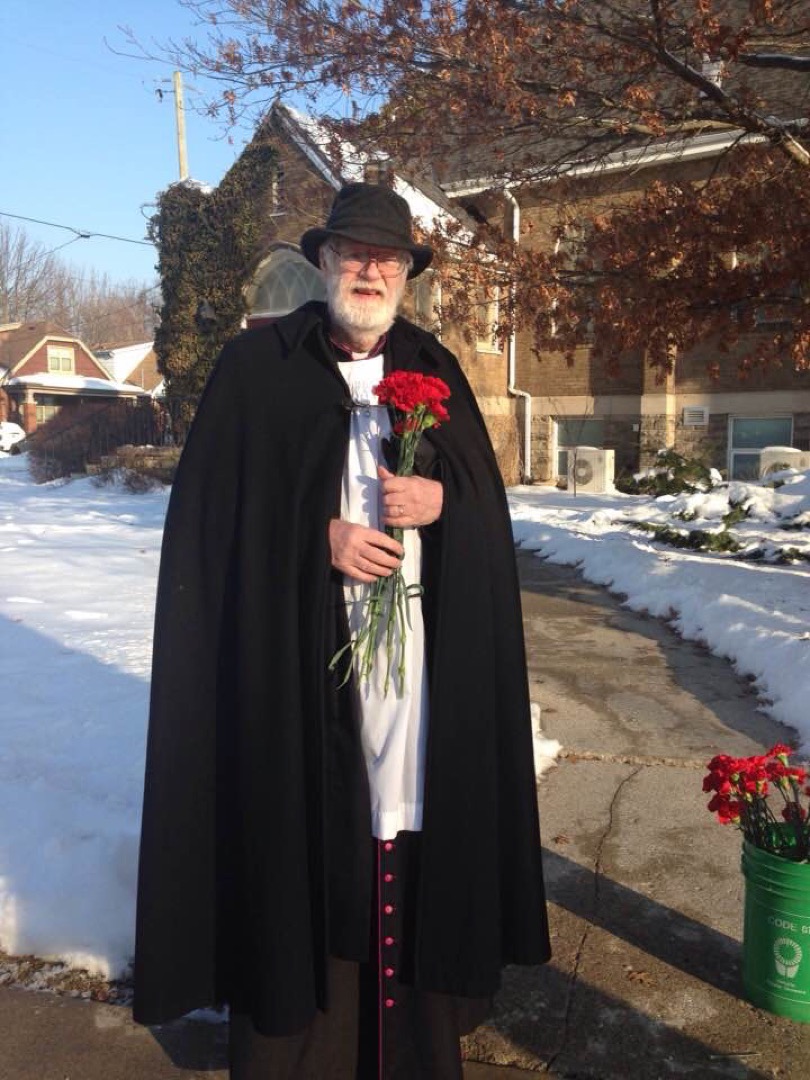 In only half an hour, Sandra reported, all the carnations had been given away to university students on their way to mid-term exams, parents dropping children at the nearby daycare and neighbours starting their day.
"This small gesture was well received with many smiles, a few hugs and at least one photo!" noted Sandra.