By Sharon Klassen
The parish of St. John the Evangelist (Hamilton) held its 20th annual Hallowe'en food drive for St. Matthew's House.  Despite the rain, more than two dozen youth, parishioners, and friends, walked the streets around the church, gathering food while children were collecting candy.
Most of the food was waiting on front steps or porches, labelled with the small, square orange tag that was dropped off at homes in the area the week before, although sometimes a few cans were handed out at the door like candy.  Many residents of the neighbourhood see the food drive as a Hallowe'en tradition, saying they contribute every year, and thanking the food gatherers.  They donate generously, leaving boxes and bags for pick up – and occasionally garbage bags full of food.  
St. John's Youth Group member Miranda Pilcher says she participates in the food drive because:  "It's a lot of fun to walk around in the rain with your friends, and I like the smiles you from the people in the neighbourhood as you collect food."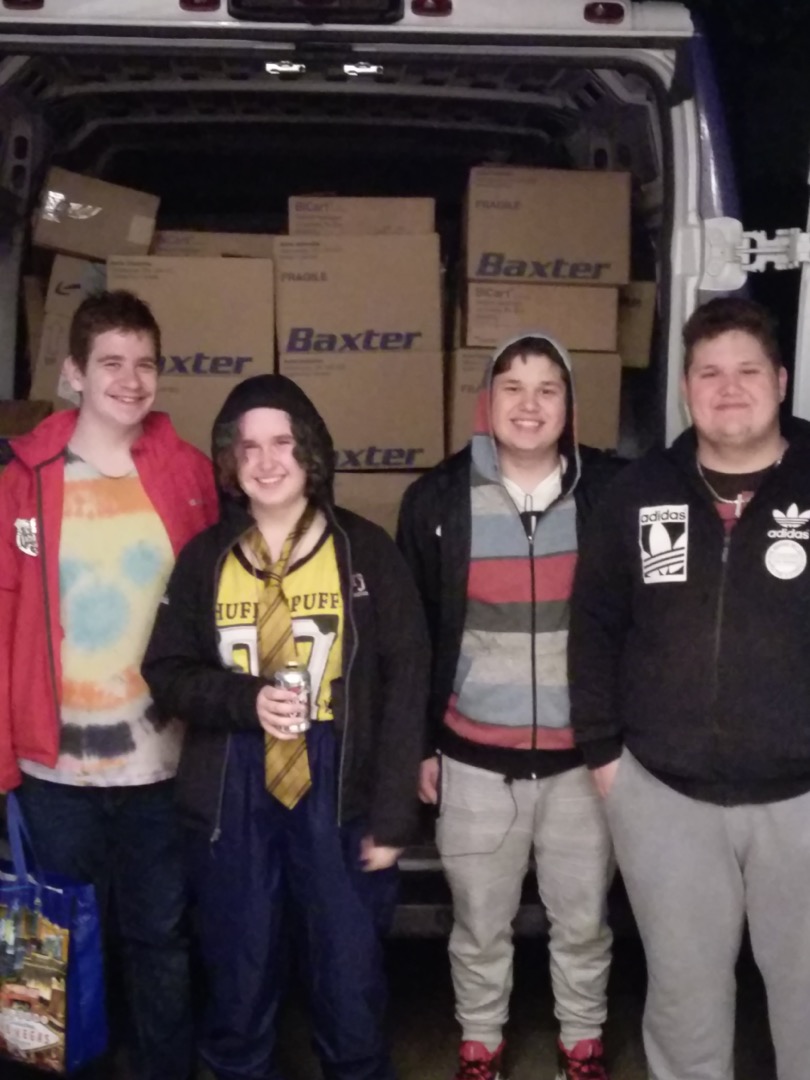 Vehicles accompany the folks going door-to-door to transport all the food, and this year St. Matthew's House supplied a van and driver to help.  When cars became too full, the van and driver would rendezvous to collect the food and return it to St. John's for sorting.  A crew at the church unloaded the boxes and bags, separating food from personal care and baby items and boxing the donations to load into the van at the end of the night.  
Renée Wetselaar, the Executive Director of St. Matthew's House, thanked everyone present for helping out and continuing to support St. Matthew's House.  This year's donations of 4525 pounds of food will be distributed through Mission Services instead of the through the food bank at St. Matthew's House, but Wetselaar stressed that the food drive was still an important part contribution.