It seems that more and more people are jumping on the genealogy bandwagon these days. They are using computer programs like ancestry.ca or Family Tree, or sending swabs away for DNA testing, eager to find out about their ethnic origins. It also seems that once uncovered, people want to embrace the customs and traditions of that culture. 
This leads to deeper questions about our roots: how deep do they go, how do we preserve them, and what has grown from those roots? No matter what our family tree looks like, or how it changes when branches die off or when new shoots sprout forth, the root is always there providing nourishment and strength to what grows from it. These roots are the lifeline to the past and future of the Tree of Life.
This month, we observe National Indigenous Day of Prayer. As we celebrate and walk in solidarity with the Indigenous peoples of this land, I invite you to see their struggles, to empathize with their pain, and most of all to pray for them. 
We regularly acknowledge the land on which we gather for worship is the traditional territory of First Nations peoples, whose roots run deep on Turtle Island. 
These roots offer much wisdom and I want to share with you an excerpt from "The Legend of the Lily and the Root." This is an Ojibway discovery story used by teachers across Canada. Such curriculum development comes in response to the Truth and Reconciliation Commission's Calls for Action for age-appropriate curriculum on Residential Schools, treaties, and Indigenous peoples' historical and contemporary contributions to Canada.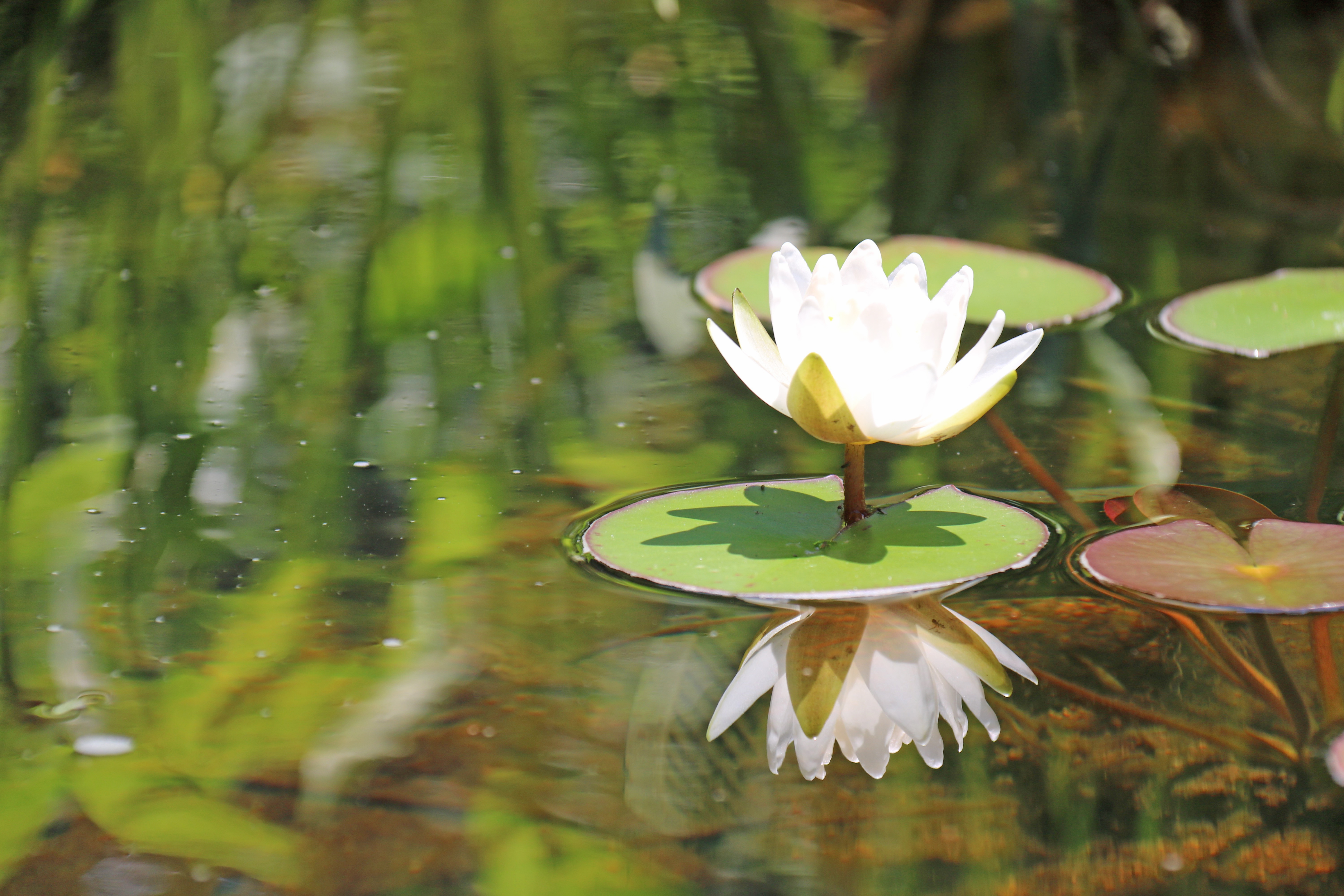 Although simple like a parable, it offers a strong message that speaks to the strength of one's roots.
One day, Shomis (used in certain Ojibway-speaking communities to mean 'old man' or 'grandfather') and his grandson were walking in the bush. They came upon a small river with a big pond. Shomis saw some water lilies in the pond. He asked his grandson to get him a lily root. Lily roots were important to Shomis. When he dried the root and ground it into powder, it became medicine. Shomis would use this medicine to keep healthy.
His grandson removed his boots and socks. Then, he rolled up his pant legs. When he stepped into the pond, he felt the mud ooze between his toes. Shomis stood on shore and pointed to the lily plant he wanted.
"Be careful," Shomis told him. "You must not break the root when you pull it up. The medicine will be spoiled if it is taken from a broken root."
When his fingers were around the root, his grandson gave a hard yank. Nothing happened. He put his other hand around it.
"Be careful, now," instructed Shomis.
Very slowly, the boy bent over the beautiful white lily flower. He reached with both hands for a better grip around the root. The root refused to budge.
Finally, he bent right over the plant with both hands deep around the stubborn root. He pulled and pulled. When the root came free he almost fell over in the water.
He walked back to shore to Shomis. He carried the lily in his muddied hands. At one end of the plant was the beautiful white flower. At the other end was the muddy root.
As Shomis cleaned the mud from the lily root, he hummed softly. Then he cut off the flower.
Shomis held the lily root very gently. "This will make me feel strong and healthy," he said to the boy. Next to Shomis, the beautiful white flower lay discarded on the ground. "The root is more important than the flower," he said. "Many people are interested only in the pretty flower," he said. "Remember the lily root."
In our prayers for National Indigenous Day of Prayer, let us give thanks to God our Creator for the wisdom, culture, spirituality, and traditions which flow from the deep roots of First Nations, Inuit, and Métis. 
My own prayer is that all who share in the bounty of this country may learn to live in peace and respect all who came before us. In the spirit of reconciliation, may we walk hand in hand with Indigenous peoples and be open to learning and growing in relationship.
Gitchi Manitou waanakiwin.  God's peace be with you.
Sheila serves as a deacon at the Parish Church of St. Luke in Burlington.