For over 60 years Church of the Transfiguration has been a part of the Anglican presence in St. Catharines. In that time we have ministered to all who come through our doors looking for a worship service, some assistance or a special event. The worship here has been for many years a wonderful combination of traditional and contemporary liturgy, music, art and prayer. 
One of the real passions of the people of Transfiguration is reaching out to those in need whether they are Brock University students looking for an inexpensive meal and a community to belong to, refugees who have escaped dire situations in hopes of a better life in Canada or those who struggle with financial hardships. Transfiguration Terrace is an affordable housing complex built on the church property as a way to use our space for the benefit of those in need, a Christmas dinner is offered by the people of Transfiguration for the residents as a way to connect and to share that with which we have been blessed. 
We reach out to the residents of Extendicare, a seniors home in our neighbourhood, to offer a chance to worship with those who are ill or unable to get about easily.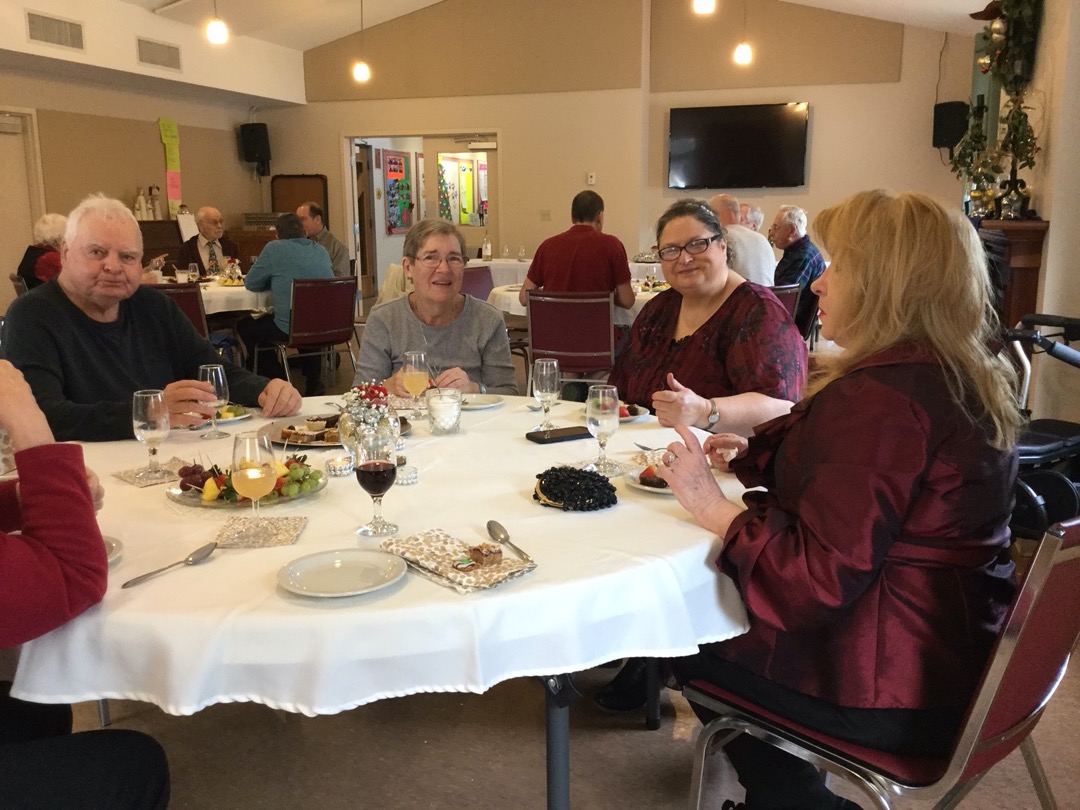 In the more recent years Social Justice issues have become a part of that outreach ministry; listening to the stories of Indigenous Residential School survivors during an Orange Shirt Day service, seeking to learn more about the ongoing settler/First Nations controversies through screening films like The Doctrine of Discovery which traces the roots of the conflict which still impacts all people living in this land we now call Canada. 
We are continuing to discern God's call on our hearts through the Revive program, created by the Rev. Dr. Dawn Davis, and are ever delving into the complexities of our faith through endeavors like the Bigger Questions group that meets regularly to challenge themselves and their vision of God and God's Kingdom. We seek to care for this planet God has blessed to us, through eliminating single use plastics, recycling whatever we can, and using energy efficient lighting. 
All these practices are our way of living out our baptismal vows seeking to love God first and our neighbour as ourselves. We are an open and welcoming group who love nothing more than meeting and connecting with new people, seekers like us looking to figure out what it means to follow Jesus.
---
Welcome To Lincoln Region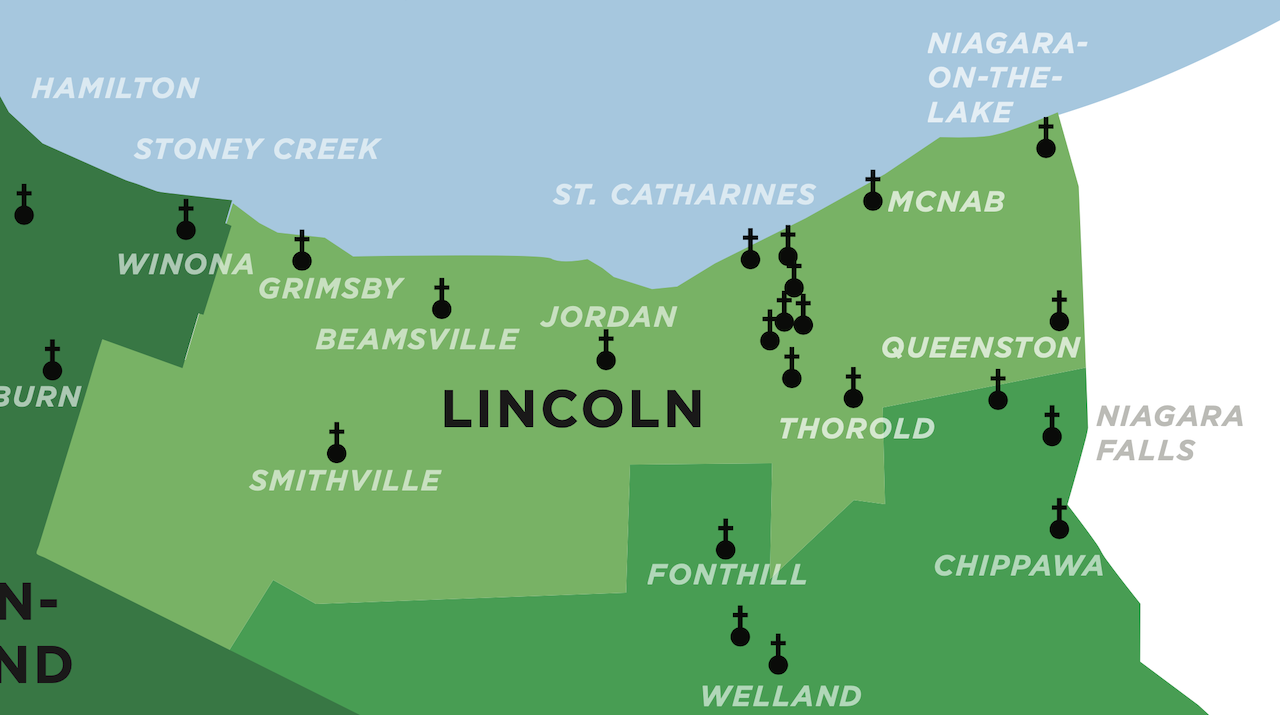 Lincoln Region is surrounded by a blessed mixture of history and agriculture. 
It is steeped in history (the War of 1812, Canadian heroine Laura Secord, General Isaac Brock), culture (home of the Shaw Festival), the OHL Niagara Ice Dogs, and the Lake Ontario entrance to the Welland Canal. 
This is also the province's "wine region" with close to 100 wineries, and even more fruit producing farms, and is home to the popular The Forty Creek Distillery (Grimsby), and the Bench Brewing Company (Beamsville). It is also home to a countless number of greenhouses, which ship flowers around the world.
In the midst of all this culture and growth and activity, The Anglican Church seeks to let the light of Jesus shine. From traditional services to contemporary liturgies … historic churches (St. Mark's Niagara on the Lake, St. Saviour's Queenston) to less traditional gatherings (Ridley College chaplaincy and the Mission to Migrant Farmworkers), we offer it all …. And continue to seek new ways to meet the needs of our community, and proclaim the gospel.