Pray for the people who will lead the church tomorrow, was one of several challenges Bishop Susan Bell presented to the 375 people attending the Bishop's Company annual dinner.
She also mapped out present realities and future strategies facing church leaders — lay and clergy — in Niagara Diocese.
Leadership in the church today is more complex and is multi layered, she explained, so we cannot do things the same way as we did before.
Basically, leaders today and tomorrow must love God and love people, as well as follow Jesus. She continued by saying that being a Christian is not about "me", but about Jesus crucified and risen.
Leaders have to be transparent and mobile, able to go where the mission field is situated.
Today, she reiterated, the mission field is with the unchurched — people who do not belong or have any connection with traditional structured churches.
Calling them the fastest growing group in society and the future of the church, she continued, we must do things differently because we cannot call the unchurched to what they have never known. "One size does not fit all," she cautioned.
Our approach to the unchurched should be gentle and loving as we share our Christian faith following Jesus, she concluded.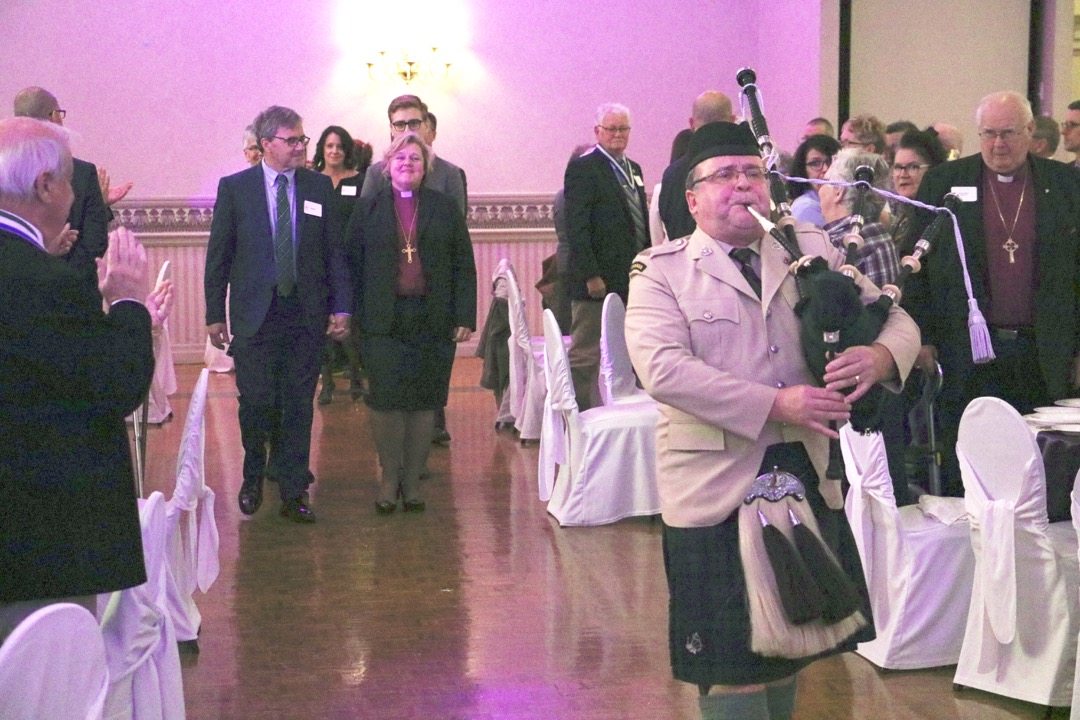 Bishop Susan also shared stories from her own faith journey and invited her listeners to recall individuals who shaped or influenced their spiritual lives.
In introducing Bishop Susan, long time friend and Rector of the Church of the Evangelist Elora, the Reverend Paul Walker said she has a "keen eye for building and equipping the church to have eyes and ears for the stories of people outside our walls: people in our communities, our neighbourhoods, our workplaces … (she) has been a leading light and an articulate embodiment of the church at the missional margins of our world before it became part of our vocabulary."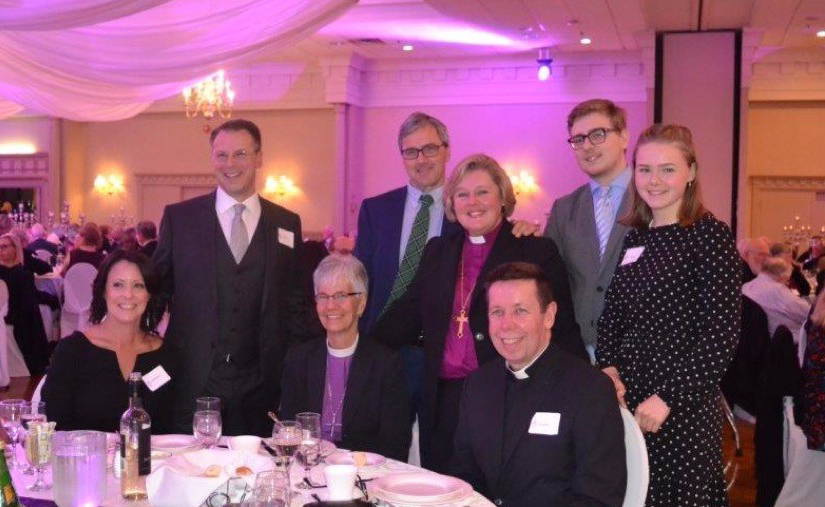 Chancellor Greg Tweney described the Bishop's Company as both a community of members and a discretionary fund to assist Anglicans in need in the diocese with a primary emphasis on clergy, lay workers and their families.
The fund, established in the early 1950s, has hosted an annual dinner since 1995.