by Betty Sleep     
At the end of September, Bishop Susan came to St John's Church (Winona). In their usual welcoming style she was greeted like a favourite member of the family whom they had not seen in a while. The congregation all wore purple, the service was upbeat, we enjoyed  a true celebration of the Eucharist, with joyful hymns, percussion band and congregation participation.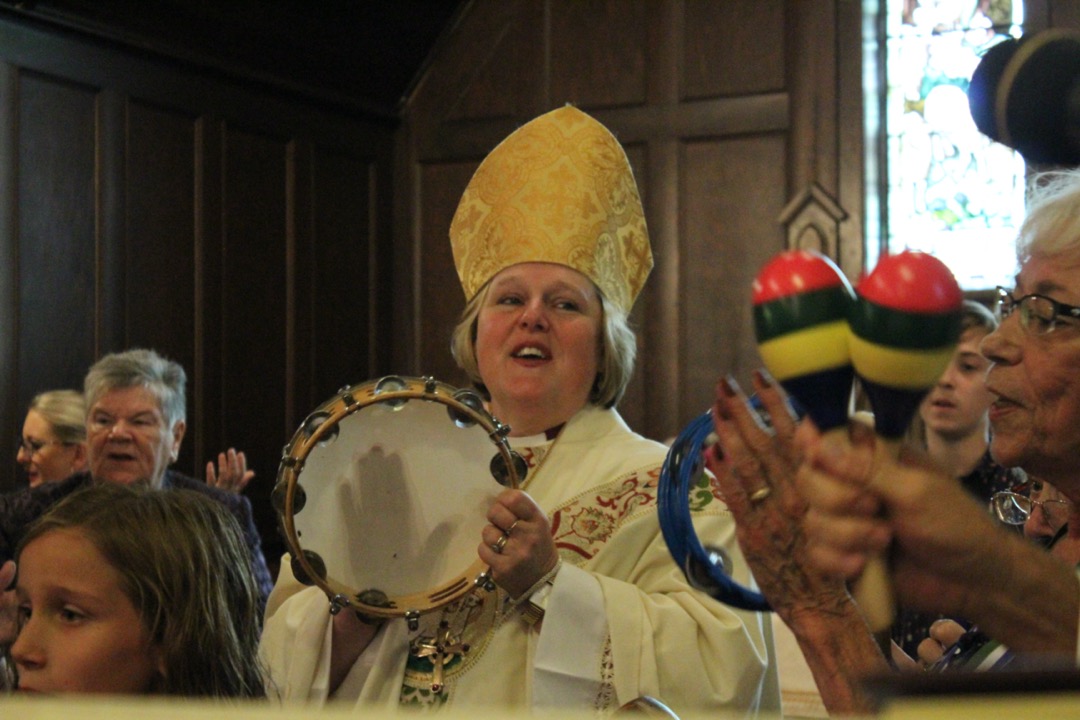 Bishop Susan took time with the children to explain the role of the Bishop. She described each of the symbols of her office, sharing them with the children, with one holding her crozier and others wearing her mitre, pectoral cross, and ring. It was as enlightening to the adults as it was the children. The following week, one of the children was heard saying "the bishop gave me her ring … but we are NOT going steady".
Her visit coincided with the last Sunday of the Reverend Dean Cormack's term as Rector of St. John's. It was a joint celebration lunch held in the hall after church. Our reputation of having "good food and lots of it" was certainly upheld with all we had to offer. 
When we realized that it would be Dean's last Sunday at the same time as Bishop Susan's visit it made the day a happy event instead of one that might have been sad. We sent Dean off with a BANG. A fireworks cake was delivered and set off to wish Dean the best as he takes a position in the diocese of Cuba.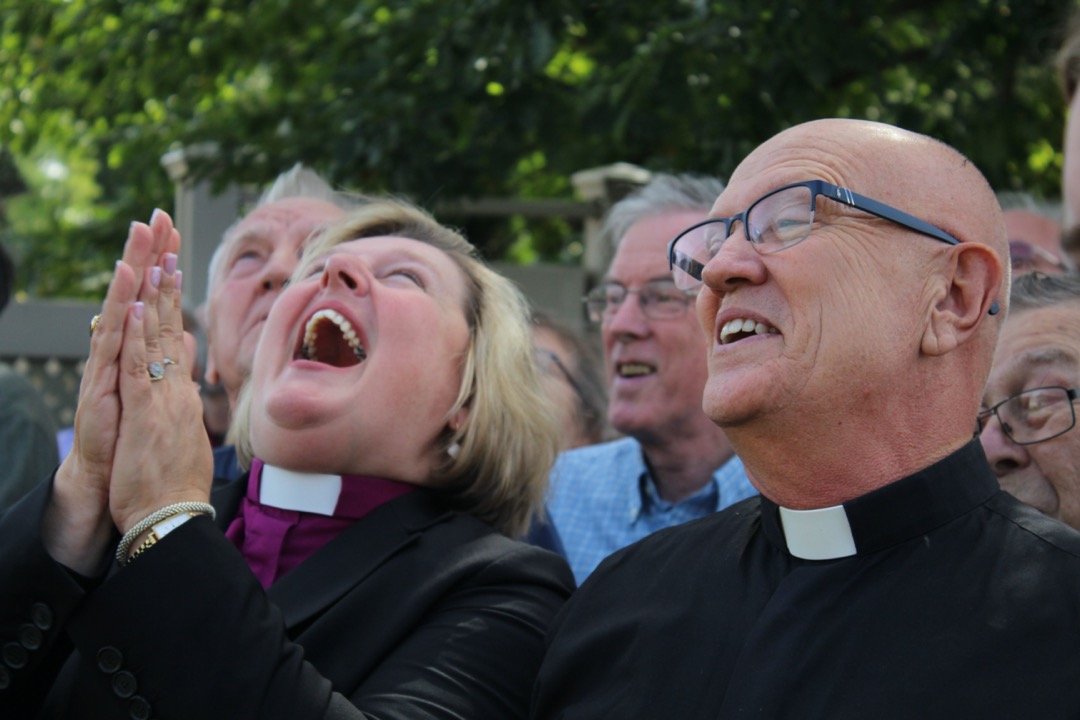 It was our honour to have Bishop Susan visit St John's. As our thanks we sent her home with a sampling* of the goodies our Tuesday cooks make to sell at both our Farmers Market (Tuesday in the parish parking lot June to September) and through the parish kitchen store.   
*The sampling included: cabbage rolls, perogies, meat pies, chicken pies, peach & blueberry pie, sticky toffee pudding and assorted relish and jams.