by Mary Goldsberry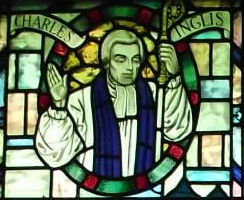 Charles Inglis became the first bishop of the first overseas diocese of the Church of England when he was consecrated in 1787 as bishop of Nova Scotia, a diocese that then included all British territory in North America.
A clergyman's son, born 1734 in County Donegal, Ireland, he emigrated to America in 1754 and taught school in Pennsylvania, before being ordained in England in 1758. In 1759 he returned to America as a missionary, and in 1765 became assistant rector at Trinity Church New York, one of the foremost Anglican parishes in North America.
In revolutionary America he was a staunch and vocal Loyalist, publishing in 1776 a refutation of Thomas Paine's pro-revolutionary pamphlet entitled "Common Sense."
During the British occupation of New York from 1776 to 1783 he continued work at Trinity, becoming rector in 1777.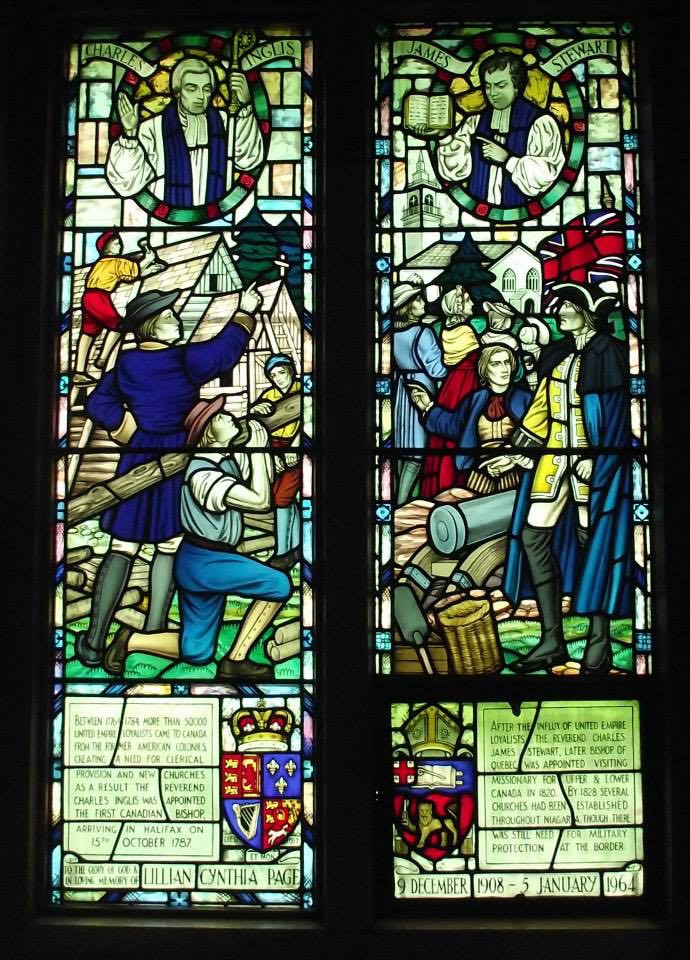 Following the British evacuation, Inglis had to return to England since the American authorities had confiscated his property and denied him amnesty.
After arriving in Halifax in October 1787, he began clergy visitations and tours, conducting confirmations and consecrating new churches. Much concerned with the need for well-educated native clergy, he founded King's Academy in Windsor, NS, in 1788, chartered in 1802 as the University of King's College.
By the end of his episcopate, he had overseen the building of some 40 churches in the Maritimes, and had confirmed more than 4,300 individuals.
The appointment of a bishop of Quebec in 1793 had relieved him of responsibility for the western part of the original diocese.
Semi-retired from 1796, Inglis continued visitations until he suffered a stroke in 1812. With his son John assuming effective control of the diocese, he lived on until 1816.
He is remembered in the Canadian Church calendar on August 12, the date of his consecration in 1787.
Mary Goldsberry is a member of the Church of the Ascension Hamilton. Her source was The First Bishop by Brian Culbertson, (Halifax: Waegwoltic Press, 1987).
As we celebrate Canada's 150th anniversary, we look back at the role of the church as told through stained glass windows.
The Church of the Ascension Hamilton has 10 stained glass windows in their Chapel of the Holy Spirit dedicated to Canadian Anglican pioneers.
For more information about the windows go to ascensionchurch.ca
https://www.facebook.com/AscensionHamilton/
The Niagara Anglican will feature others in the coming months.