by Mary Goldsberry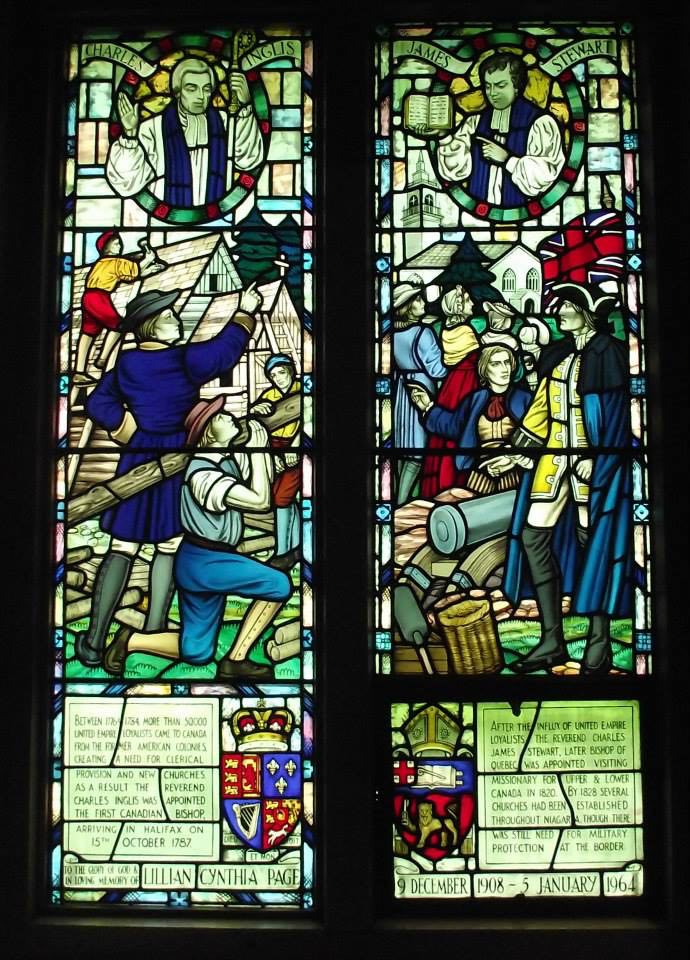 Charles James Stewart, born 1775 in London, a son of the 7th Earl of Galloway, was an unusual candidate for pioneer missionary work in Canada.
Ordained in 1799, he left a comfortable parish in England to come to Canada in 1807 as a missionary in the diocese of Quebec, which then included both Upper and Lower Canada.
Assigned initially to the mission of St. Armand near the Vermont border, he travelled constantly in the Eastern Townships, promoting the construction of churches and schools.
The field of his labours much expanded with his appointment as visiting missionary throughout the diocese in 1819, a time of increasing immigration to Upper Canada. In 1820 he began the first of three tours of Upper Canada. After Bishop Jacob Mountain's death in 1825, Stewart succeeded him and was consecrated the second Bishop of Quebec in 1826.
In 1825, the diocese included 50 parishes and missions, 50 clergy and 63 churches. Many of the churches were built with funds Stewart raised during previous visits to England. When his episcopate ended in 1837, there were 85 clergy, 50 in Upper Canada and 35 in Lower Canada.
As bishop, he promoted education at all levels and encouraged missionary work among the Indians and destitute settlers.
The clergy reserves controversy, along with the British government's decision to reduce its support for missionary salaries, led him in 1834 to make the first appeal to Canadian Anglicans to support their clergy financially.
Amid the controversies of the times, Stewart tried to preserve good relations with other denominations and avoid undue contentiousness.
Generous also with his personal independent resources, he paid his own travel expenses and subsidized many other needs of the church.
After the breakdown of his health in 1835 and George Mountain's consecration as assistant bishop in 1836, Stewart returned to England, where he died in 1837.
Mary Goldsberry is a member of the Church of the Ascension Hamilton. Her source was Thomas R. Millman, "Stewart, Charles James," in Dictionary of Canadian Biography, vol. 7, University of Toronto/Université Laval, 2003
Editors Note:
As we celebrate Canada's 150th anniversary, we look back at the role of the church as told through stained glass windows.
The Church of the Ascension Hamilton has 10 stained glass windows in their Chapel of the Holy Spirit dedicated to Canadian Anglican pioneers.
For more information about the windows go to ascensionchurch.ca
The Niagara Anglican will feature others in the coming months.