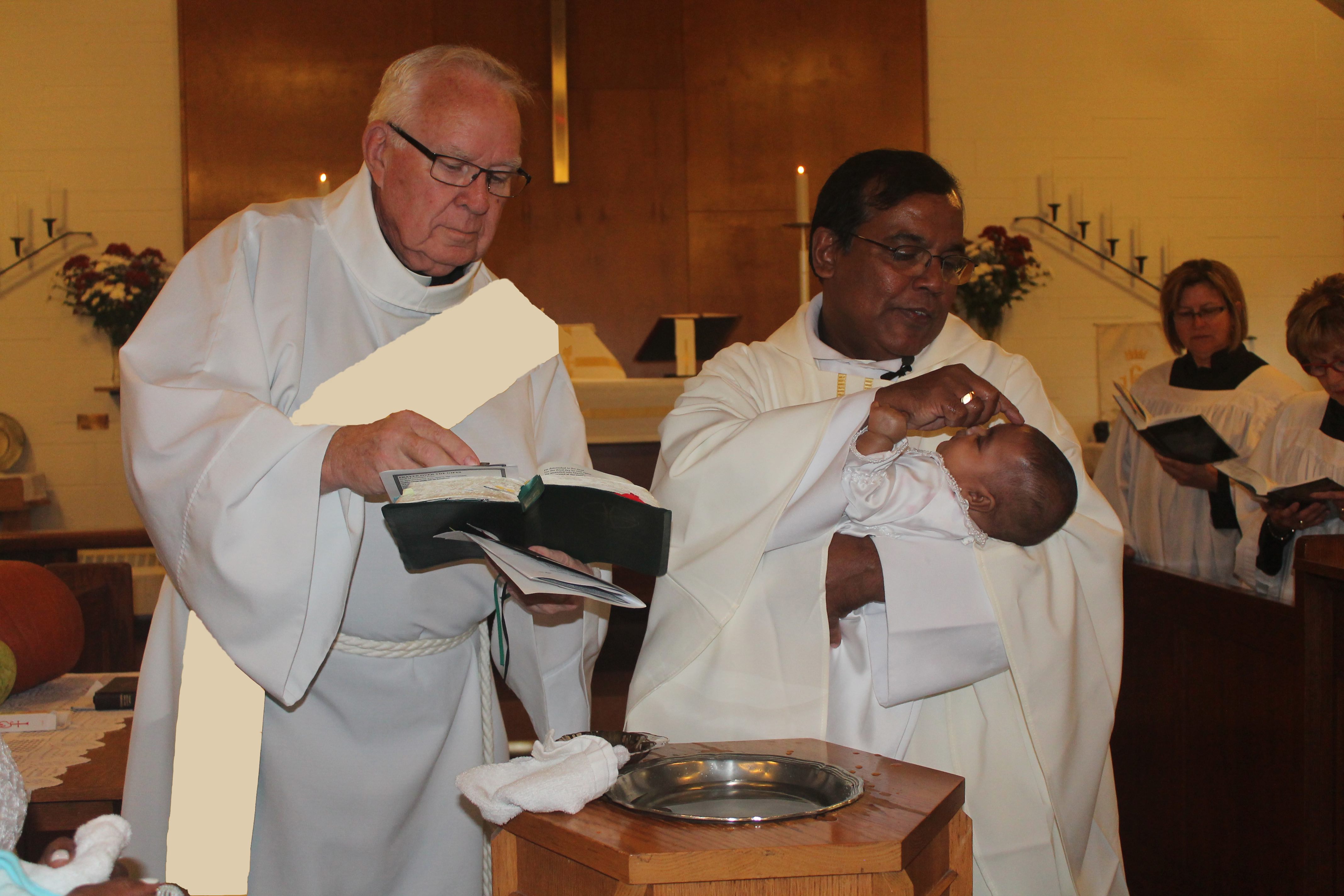 The combination of both the English and Sinhala languages added an extra dimension to a remarkable worship service on Thanksgiving Sunday (October 9) at All Saints Dain City (Welland).
The exciting celebration, conducted by Rector Nirmal Mendis also included the baptism of Liara Rosy, the infant girl of a young Srilankan family from Brampton.
Nirmal is the godfather of Liara Rosey's grandfather and baptized her grandmother when he served in Srilanka. Now he has had the privilege of baptizing Liara Rosey during that very special Thanksgiving.
Over 65 visitors from the Srilankan Canadian community in the Greater Toronto Area attended, which increased the congregation to 107 and packed the church. In addition to Anglicans, Roman Catholics and others belonging to various Christian denominations, Buddhists, Hindus and Muslims were present as well. "They all were friends and relatives of the baptismal party," commented Nirmal.
The congregation of All Saints Dain City extended excellent "language hospitality" to the visitors.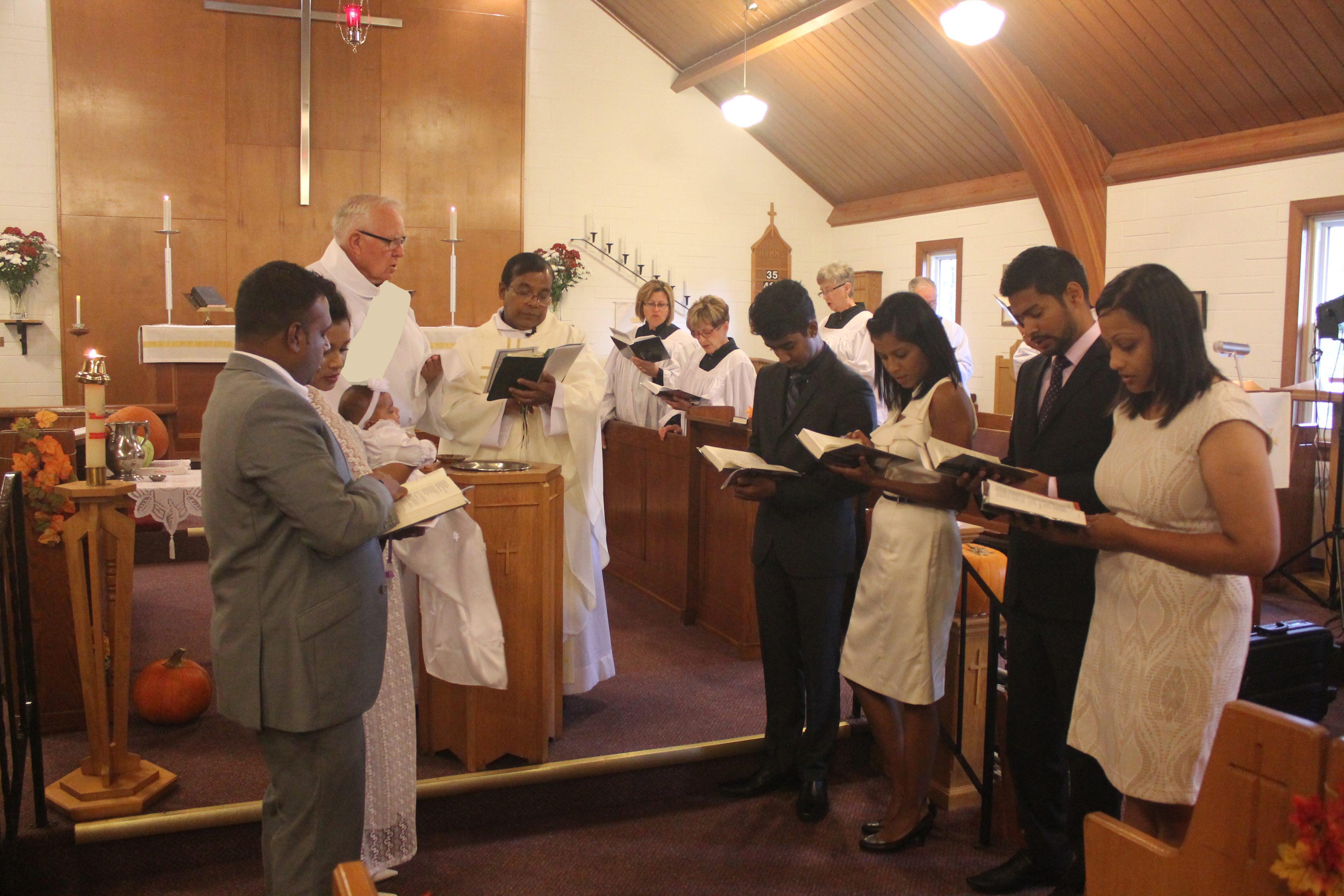 The Gospel was chanted in Sinhala. Music director Dianne Williams and the choir made a special effort to learn and sing the responses to the gospel in Sinhala. They also learned the tune and words (which was more challenging) of the offertory hymn—Ronata Wadina—written by a very popular Srilankan song writer who is a Roman Catholic priest.
Parts of the Eucharistic prayer were also done in Sinhala.
"Our visitors were so pleased," concluded Nirmal, "that they made a request to All Saints before they left us. They wanted to know whether All Saints would consider hosting a Sinhala service for them at least twice each year."
Contributed by the Reverend Nirmal Mendis, Rector of All Saints Dain City (Welland).